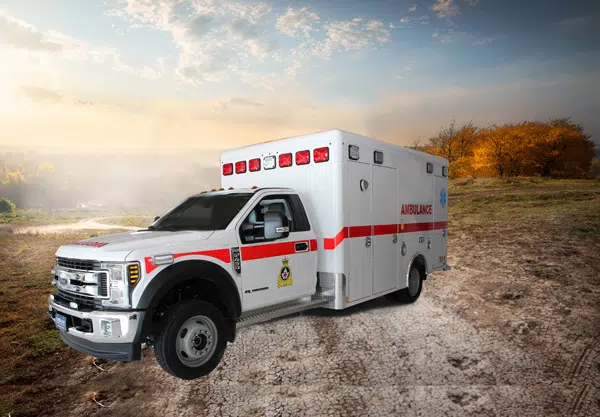 A Saskatoon company has won a 4.5 million dollar contract to supply specialized ambulances for the Canadian Armed Forces.
The Crestline Coach vehicles are made to withstand extreme environments and move through rough terrain while providing a stable ride for medics to care for patients.
Its durability means safe storage of the latest in medical supplies including built-in drug lockers, IV warmers and Heart Monitors.
Rear view cameras also help drivers maneuver the vehicle.
The first shipment is scheduled for later this month with deliveries continuing through August 2019.