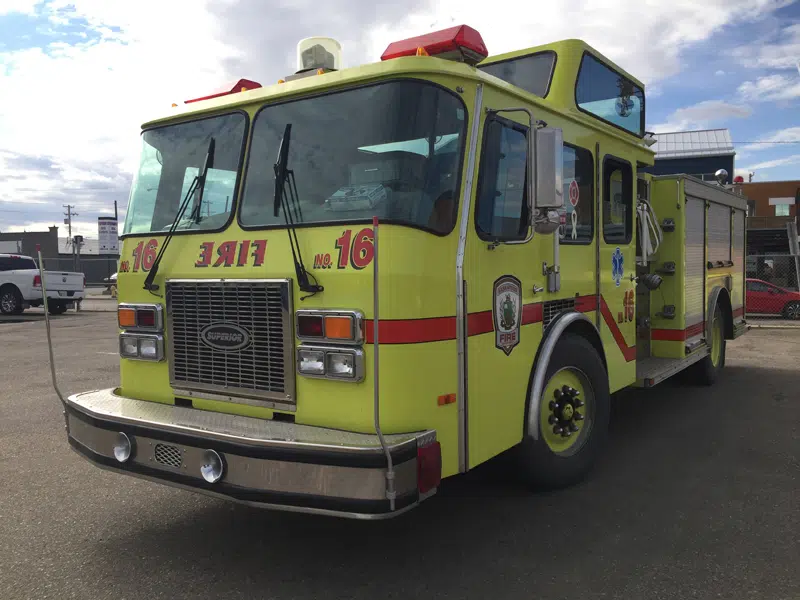 Saskatoon fire crews attended a house fire just before nine o'clock last night (tues) at 1301 Avenue D North. Fire fighters extinguished the fire and searched the home for occupants. They found an unresponsive dog but were able to resuscitate it. There were no other injuries. A cause is being determined. Damage is estimated at $60 thousand.
There was about $5 thousand damage after a fire at an apartment at 208 Saskatchewan Crescent East. That call came in just after seven o'clock last night. Crews found a small fire in an electrical panel, caused by water leaking onto the panel.
Just before six o'clock there was an apartment balcony fire at 423 4th Avenue North. Crews had to open an exterior wall to get at the fire that had extended beyond the balcony. Careless disposal of smoking materials was the cause. Damage was pegged at $10 thousand.