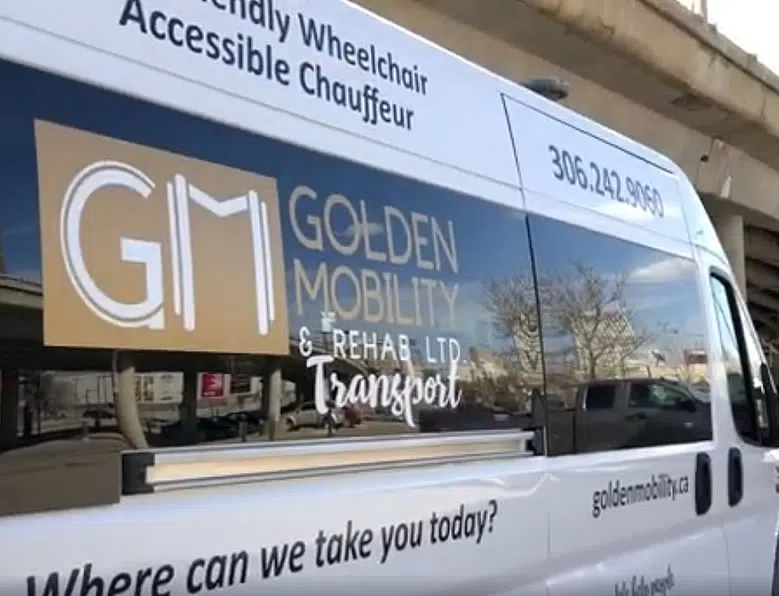 Not only do they make the wheelchair accessible vehicles, now they offer transport in them too.
Golden Mobility & Rehab has been a family business in Saskatoon for 30 years.
President Aaron Andre says they looked at whether or not to bring in this service very diligently, and felt there was a definite need.
What they heard from clients was that with Saskatchewan Transportation Company closing down, which was wheelchair accessible, it closed the options for the differently-abled.
Also, clients were looking for more flexibility and Andre says that's what their service is.
You can book as far in advance as you want and you can take trips wherever you need to go, whether in Saskatoon or beyond to other centres.
Golden Mobility Transport can offer long or short trips and can carry up to 9 passengers or 1 to 4 wheelchairs and Andre adds that drivers are trained in proper wheelchair securement.