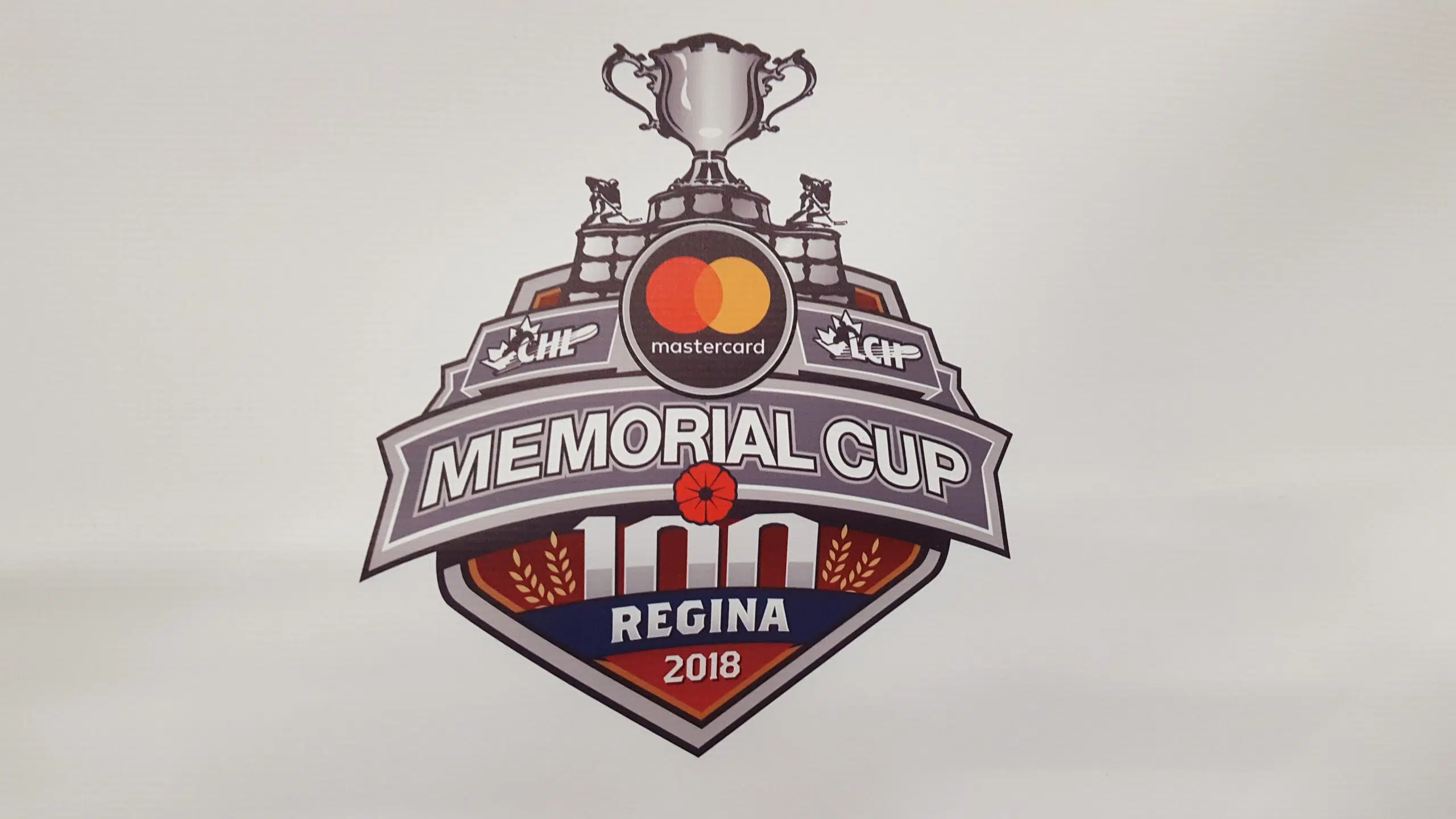 The Regina Pats spotted Acadie-Bathurst too big of a lead to overcome Sunday as the Titan held on for an 8-6 victory.
It was such a bad night for goaltenders that any kind of shot on goal was a very good scoring chance! When the dust had settled, there were 14 goals scored in total…on just 75 shots! The host team got the first tally just 13 seconds into the game, courtesy Saskatoon product and former Blades forward Cameron Hebig. But, the Quebec League champions responded shortly thereafter with three goals in 82 seconds and were never caught. The game did get interesting in the third period as Regina turned a 7-2 deficit into a 7-6 game going into the final minute, but couldn't get the equalizer.
"The third period disguised a whole bunch of crap, so I really don't have anything to say even about the third period," said an unimpressed Pats' G.M. and head coach John Paddock. "I think Acadie is exactly what I saw (Saturday). They're very fast, they're a very good team.
"The opposition always has a say in how you play. They did a lot of things to stop us and we didn't do anything. Their best players out-played every one of our best players from the goaltender out."
The result means the 2-0 Titan are guaranteed a spot in Friday's semi-final while Regina is 1-1. They'll have company at that record as Swift Current takes on Hamilton Monday in a battle of teams who each lost their first game. Following is the official game summary from the Canadian Hockey League…
Regina Pats 6 at Acadie-Bathurst Titan 8 – Status Final
Sunday, May 20, 2018 – Brandt Centre
Regina 1 1 4 – 6
Acadie-Bathurst 3 3 2 – 8
1st Game Period-1, Regina, Hebig 1 (Steel), 0:13. 2, Acadie-Bathurst, Dobson 1 (Asselin, Murphy), 4:31. 3, Acadie-Bathurst, Crossman 1 (Balmas, Ivan), 5:35. 4, Acadie-Bathurst, Murphy 2 (Dobson, Truchon-Viel), 5:52. Penalties-Steel Reg (inter. on goaltender), 18:05.
2nd Game Period-5, Acadie-Bathurst, Asselin 3 (Murphy, Dobson), 3:10. 6, Acadie-Bathurst, Truchon-Viel 1 (Morand, Rubtsov), 8:49 (PP). 7, Regina, Legien 1 (Bradley, Pouteau), 10:45. 8, Acadie-Bathurst, Truchon-Viel 2   13:11 (SH). Penalties-Asselin Bat (high sticking), 5:40; served by Platt Reg (too many men), 7:28; Murphy Bat (slashing), 12:13; Leschyshyn Reg (roughing), 14:17; Galipeau Bat (roughing), 14:17.
3rd Game Period-9, Acadie-Bathurst, Crossman 2 (Ivan, Galipeau), 1:39. 10, Regina, Hebig 2 (Steel, Henry), 4:40. 11, Regina, Henry 2 (Steel, Mahura), 7:39 (PP). 12, Regina, Mahura 2 (Steel, Hebig), 14:10. 13, Regina, Bradley 1 (Fleury, Hajek), 18:03. 14, Acadie-Bathurst, Dobson 2   19:59 (EN). Penalties-Francis Bat (holding), 6:09; Henry Reg (boarding), 10:22; served by Balmas Bat (too many men), 11:29; Hebig Reg (high sticking), 14:42; Truchon-Viel Bat (unsportsmanlike cnd.), 14:42.
Shots on Goal-Regina 13-11-14-38. Acadie-Bathurst 15-17-5-37.
Power Play Opportunities-Regina 1/3; Acadie-Bathurst 1/3.
Goalies-Regina, Paddock 1-0-0-0 (32 shots-26 saves); Kubic 0-1-0-0 (4 shots-3 saves). Acadie-Bathurst, Fitzpatrick 2-0-0-0 (38 shots-32 saves).
A-5,832
Referees-Jonathan Alarie (8), Jeff Ingram (82).
Linesmen-Sylvain Losier (71), Chad Huseby.