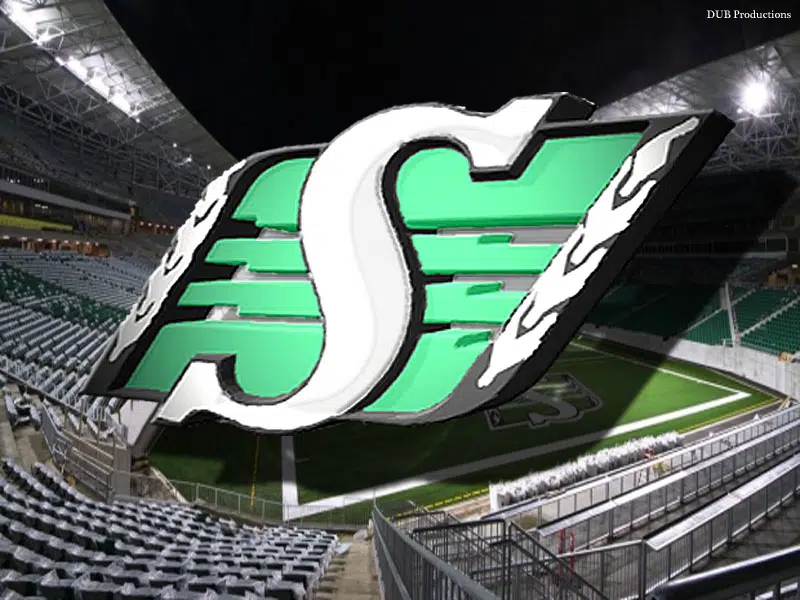 Training camp got underway Sunday at Griffiths Stadium for the Saskatchewan Roughriders…but not without a laundry list of player movement.
The most notable announcement was that import running back Cameron Marshall was released. The Green and White's leading rusher last season before suffering a knee injury, flunked his medical test Saturday. Marshall had off-season surgery, but wasn't back to full health with the knee and was let go.
"He was one of the best blockers, one of the best players that we had last year," said a disappointed Riders' G.M. and head coach Chris Jones.
Amongst other moves, the Roughriders signed seven players and added a territorial junior. Kicker Tyler Crapigna, fullback Spencer Moore and linebacker Kevin Francis were placed on injured lists with long snapper Jorgen Hus, defensive lineman Eddie Steele and running back Trent Richardson placed on the suspended list while they deal with personal issues.
Meanwhile, quarterback Zach Collaros is getting to know his new team-mates on and off the field. Following Sunday's on-field session, the former Hamilton and Toronto signal-caller had this to say about getting up to speed with the Green and White's way of doing things, "Obviously, there was a lot of energy and that's what Chris Jones wants to do is get guys moving around, moving fast, making it a chaotic thing. There were people yelling out the play clock, having to get lined-up, the whole double-barrel thing. It was a bit chaotic at first. I hadn't done something like that since college."
Free agent receiver signing Jake Harty, from Ottawa, left the Sunday session with an apparent knee injury. The Riders also had former first round draft pick, offensive lineman Josiah St. John and import defensive lineman Rakim Cox watching from the Griffiths Stadium sidelines…St. John with a hamstring issue while Cox's problem wasn't revealed.
The Riders are back on the field Monday from 9 a.m. to 12:30 p.m. Following is a news release from the Riders…
DATE:                        May 20, 2018
RELEASE TIME:       IMMEDIATELY
RELEASE:                 SR18-042
RIDERS TRANSACTIONS
The Saskatchewan Roughriders announced the following roster moves:
SIGNED:
ADD TERRITORIAL JUNIOR:
MOVED TO VETERAN INJURED:
National kicker Tyler Crapigna
National fullback Spencer Moore
MOVED TO 1-GAME INJURED:
National linebacker Kevin Francis
SUSPENDED:
National long snapper Jorgen Hus
International running back Trent Richardson
National defensive lineman Eddie Steele
RELEASED:
International running back Cameron Marshall