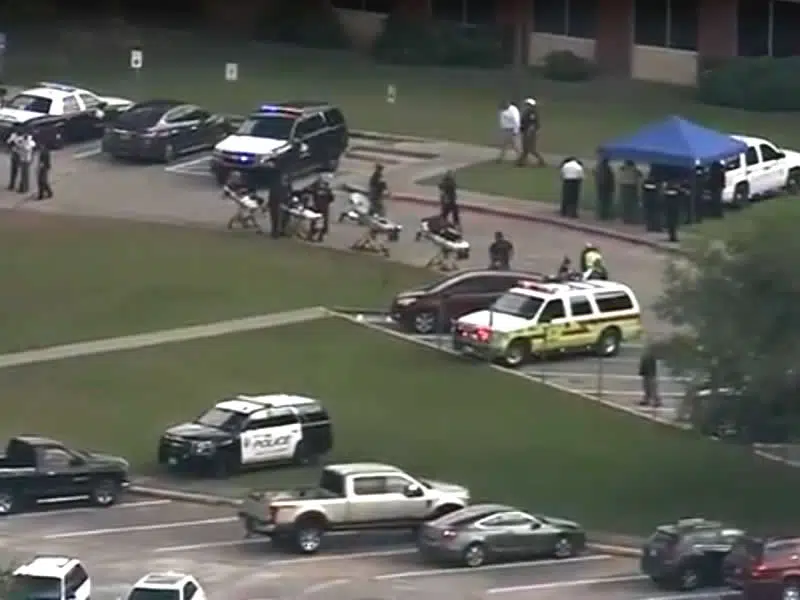 A Texas law enforcement official has identified a person in custody in the Houston-area high school shooting as a 17-year-old boy.
Dimitrios Pagourtzis apparently plays on the Santa Fe High School junior varsity football team.
Ten people are dead and at least six are wounded — including a police officer — following this morning's shooting.
Most of the victims are students of Santa Fe High.
Authorities have two suspects in custody.
Police are working to disarm possible explosive devices found on school grounds. (Canadian Press)