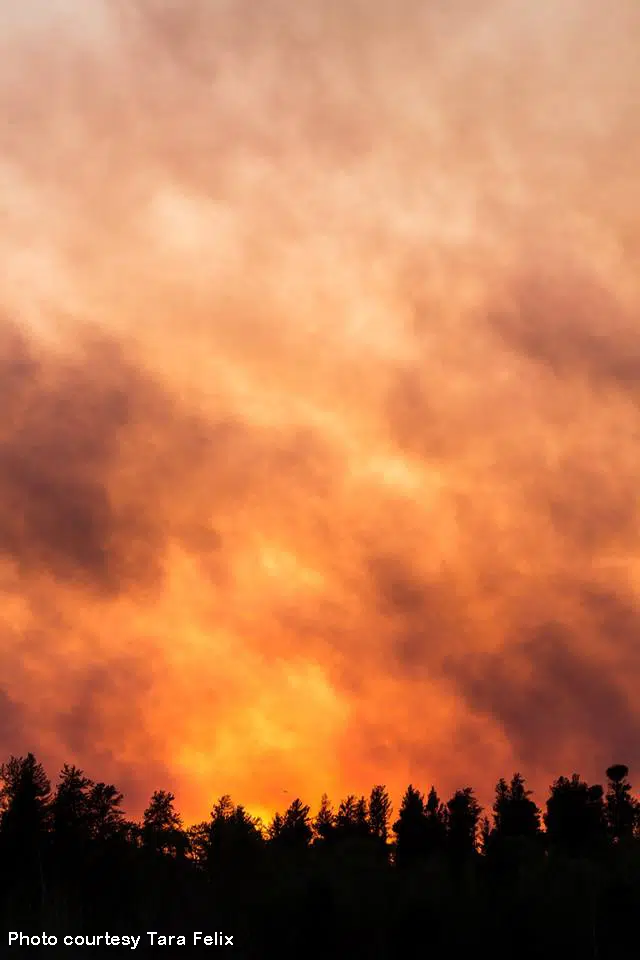 There may have been scattered rain across the province in the last day, but that doesn't mean there is still an increased risk of a fire.
That's why the province's fire ban remains in place for Crown land and all provincial parks south of the Churchill River, with the exception of Cypress Hills.
Many RMs also have bans in place. You can access the link here.
Wildfire Management executive director, Steve Roberts believes the two fires of concern right now, west of Prince Albert near Crutwell and Holbein, and near the Waterhen First Nation, were both human-caused because there was no lightning at the time they began.
He urges everyone to be aware of the fire ban and take it into consideration with your actions, whether it's making sure you have a different source of heat for cooking when you are out camping to not throwing a lit cigarette out your car window.
He adds that things like quadding or certain farm equipment could cause sparks.
As of this morning (Fri), there were 6 wildfires burning in Saskatchewan. The two that aren't yet contained are the Rally and Tuff Fires which are close to communities.
Residents of Waterhen First Nation remain under evacuation order while those from the Crutwell and Holbein areas are on alert to be prepared for an evacuation.
The wildfire at the south end of Prince Albert National Park has meant anyone living in the north end of the RM of Shellbrook should also be prepared to evacuate.