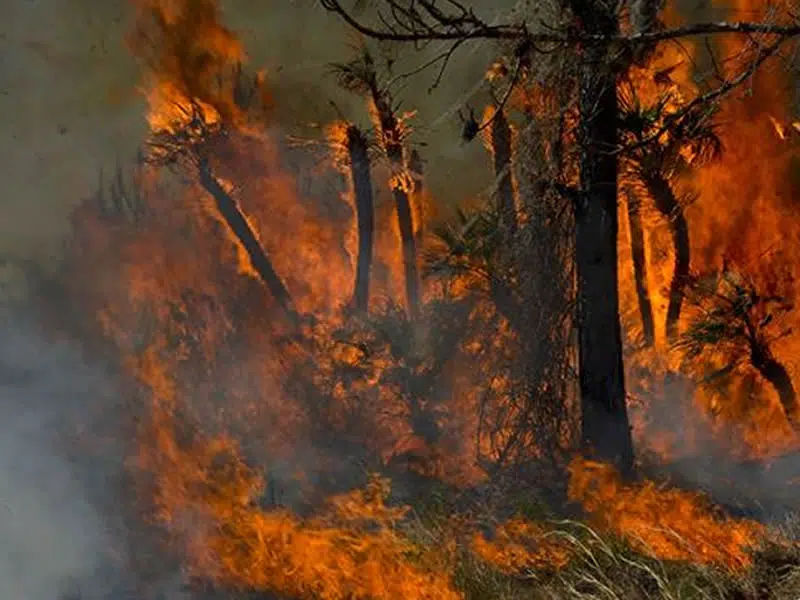 A shift in wind direction will help in both the Rally Fire west of Prince Albert and the Tuff Fire in Meadow Lake Provincial Park, near the Waterhen First Nation.
The Director of Wildfire Operations, Scott Wasylenchuk, says the hot, dry weather and the west wind were challenging on Tuesday, bringing the Rally fire within 2.3 kilometres west of Crutwell and 2.4 kilometres from Holbein.
The east wind in today's (Wed) forecast shifts the fire away from these communities and the same goes for the Tuff Fire near Waterhen First Nation.
Because there is only one access road for the First Nation, residents were evacuated to Saskatoon.
Some are at the Henk Ruys Soccer Centre and others are with family and friends.
Those with health conditions were evacuated on Monday to hotels in Meadow Lake.
About 13 families from the Peter Ballantyne Cree nation self-evacuated to hotels in Prince Albert because of the Rally Fire.
As of Wednesday morning, there were no structural losses at the Tuff fire, but a small structure was burned in the Rally Fire.
Wasylenchuk isn't sure what it is. He suggests it could have been a children's fort or a small cabin.
The wildfire alert for the southern boundary of Prince Albert National Park has been extended for 24 hours, until mid-afternoon on Thursday.
An update from Sask Alert says there is no immediate threat to the public in the RM of Shellbrook, but those in the communities east of Cookson Pasture to Little Red First Nation and south from the park boundary to Cookson Grid are being advised to be prepared, should an evacuation be required.