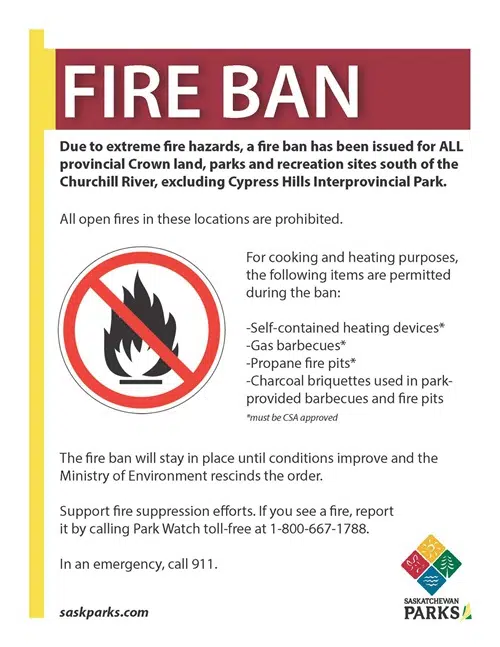 Fire bans are in effect in 65 rural municipalities, as of Tuesday afternoon. That represents more than 20 percent of provincial RM's.
Ray Orb, president of the Saskatchewan Association of Rural Municipalities (SARM), expects to see more councils follow suit.
"They are forecasting a bit of rain perhaps for Thursday or Friday. We hope that materializes to alleviate the fire risk. I think if it doesn't rain, there will be more RM's with fire bans."
You can check out the updated fire ban list at http://publications.gov.sk.ca/documents/66/106770-2018.05.15%20-%20Municipal%20Fire%20Bans.pdf
The Ministry of Environment has also issued a ban on open fires in all provincial parks and Crown land south of the Churchill River and all of the way to the U.S. border.
http://www.saskatchewan.ca/government/news-and-media/2018/may/15/fire-ban