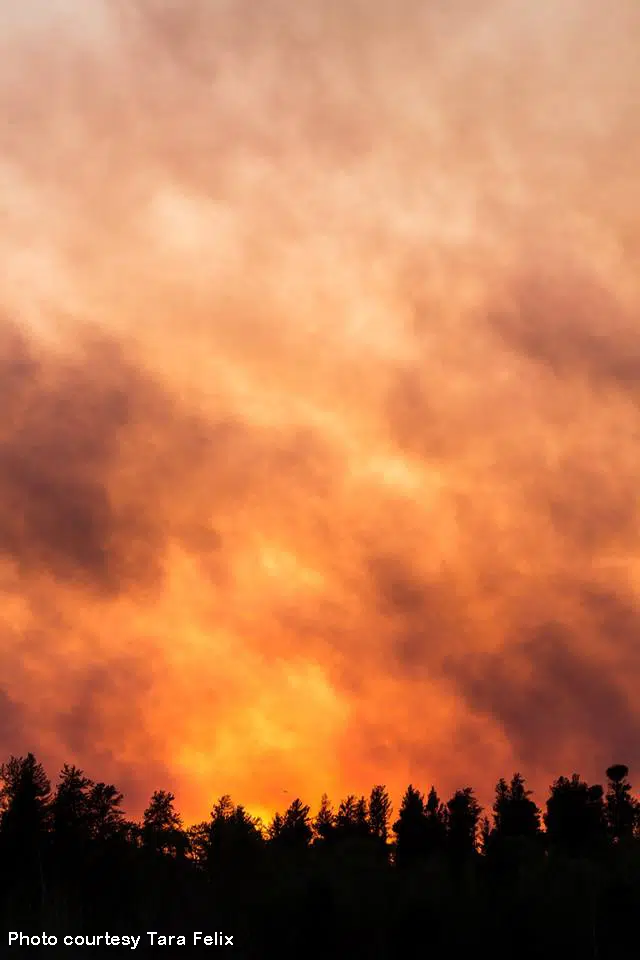 We will be looking at hot, dry weather today," says Steve Roberts, executive director of Wildfire Management with the Ministry of Environment.
Roberts says there are 15 active fires, 2 of concern, with 148 fires so far this year which is well above the five year average of 86 a year.
The Rally fire west of Prince Albert is 1500 hectares with status not yet contained. He says yesterday afternoon there was a breach of the eastern fire guard which caused an alert for the community of Crutwell. That has been addressed with equipment and crews and they are holding the line on the fire in that area.
The other fire of concern is the Tuff Fire which is burning near the Waterhen First Nation and is more than 15 hundred hectares and is also not contained but is being fought with crews, heavy equipment and air support. Roberts says smoke is a concern in the Waterhen First Nation community and because there has been no lightning, both fires are listed as human cause.
The government has issued a ban on all open fires south of the Churchill River to the U.S. border due to the dry conditions. The only exclusion is the interprovincial Cypress Hills Park which isn't as dry.
That fire ban is expected to last through the long weekend which is also the opening of provincial parks in Saskatchewan. In addition to the provincial fire ban, more than 60 rural municipalities in the province have imposed fire bans.