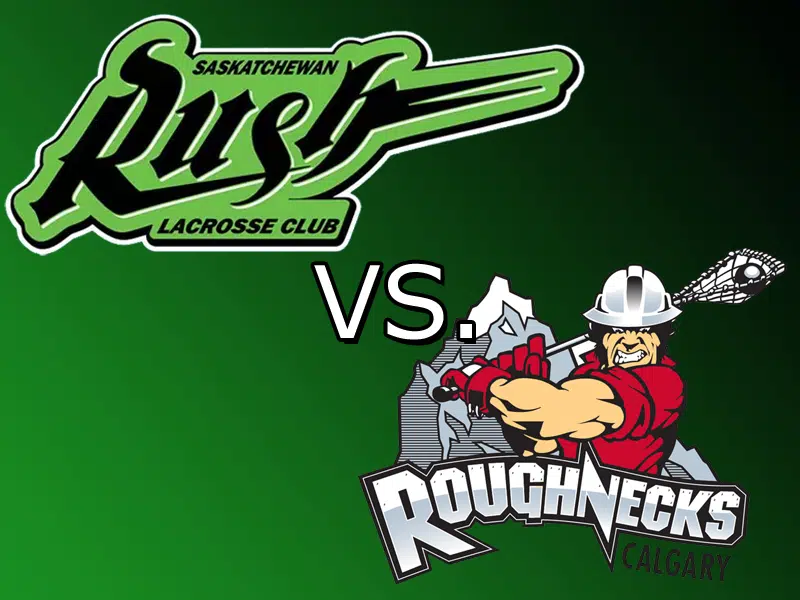 Throw the regular season out the window as the Rush host Calgary Sunday in the National Lacrosse League's West Division final.
Saskatchewan's 14-4 record included a 3-and-0 mark against the Roughnecks but coach and general manager Derek Keenan said the Rush are looking at this sudden death game as the start of a new season.
The three victories over the Roughnecks included an overtime victory and a hard fought 11-10 win at SaskTel Centre to close out the regular season in a contest that had no bearing on the final standings.
Keenan said that points to the intensity of the rivalry between these two teams.
"That game meant nothing in the standings, everything was set, still a hard fought battle," said Keenan who added it's been that way for several years.
" It goes back to when we were in Edmonton and the natural rivalry there, it's just always been great games, close games and a great rivalry."
The Rush have been the most dominant offensive team in the league this season, but Keenan felt shutting down the Calgary Shooters would be the key to victory.
"They have really good shooting ability," said Keenan. The Rush bench boss pointed out Calgary's snipers can score from any spot in the offensive zone.
"They have four very high end shooters in (Curtis) Dickson, (Wesley) Berg, (Holden) Cattoni and (Dane) Dobbie so they can all shoot the ball from mid-range, far-range, in tight, so we need to take away their time and space and try to put them in spots that are not as comfortable."
The Roughnecks are riding the momentum of last weekend's 15-12 West Division semifinal upset win over the Mammoth in Colorado, while the Rush haven't played since the Apr. 28 regular season finale against Calgary.
Keenan said rust shouldn't be an issue after last weekend's intense practice in Saskatoon.
"We were able to practice for two hours, there was no pressure to play the next day so we went hard, we went physical, a full two hours, we haven't done that in years, we don't even do that at training camp because there are two-a-day's (two workouts a day), so a really, really good session and we will be prepared for Sunday," said Keenan.
The winner moves on to the best of three championship series against Saturday's winner of the East Division final between the Rochester Knighthawks and the defending champion Swarm in Georgia.
Opening face-off Sunday at SaskTel Centre is at 5 p.m., with the Rush-Hour pregame show on 98-COOL signing on at 4 o'clock.