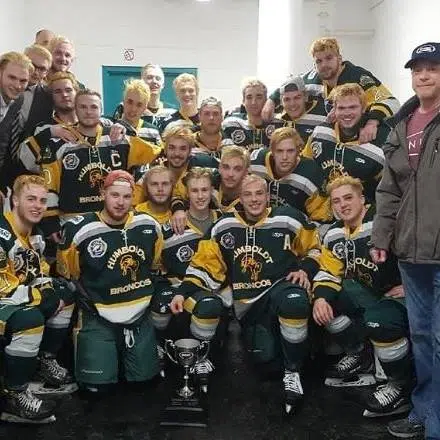 It's time to start moving on for the Humboldt Broncos
The team is starting to look for a new head coach and general manager noting it will be tough to replace the late Darcy Haugen.
And an 80-player camp will take place May 25th-to-the 27th in Saskatoon.
Meanwhile one of the players injured in the fatal April 6th team bus crash is planning a return to the ice.
20-year-old Kaleb Dahlgren hopes to suit up next season with the Toronto based York University Lions.
The Saskatoon native suffered a fractured skull, a brain injury and six broken vertebrae. The team is willing to wait until Dalghren is ready to play.