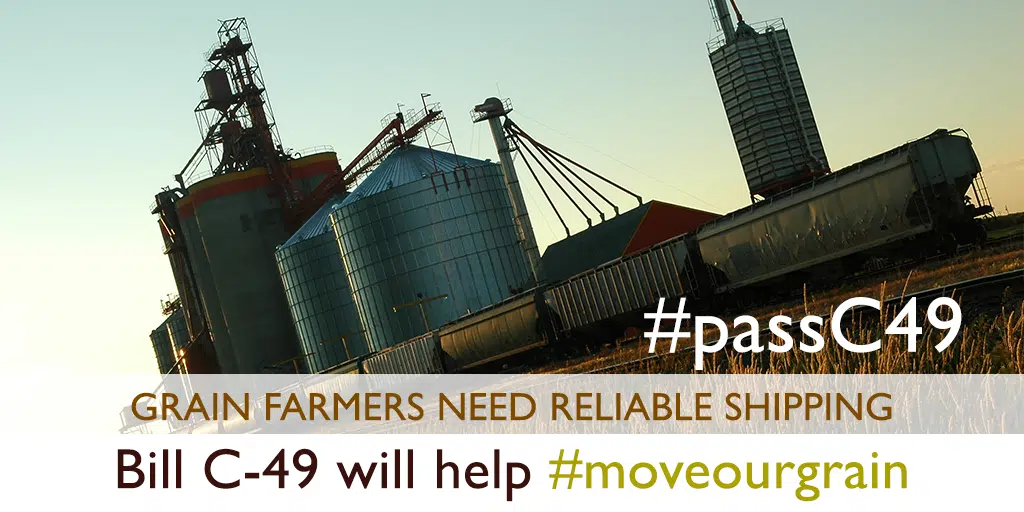 Farm organizations are disappointed that the legislation did not pass on Friday.
The House and Senate have been tossing Bill C-49 back and forth. The Senate amended the bill a few weeks ago. Transport Minister Marc Garneau approved some of the amendments, but not others.
The Senate sent Bill C-49 back to the Commons with two amendments to include long-haul interswitching in the Maritimes and final offer arbitration for freight rates.
An oral vote in Parliament on May 11th did not pass. A recorded vote is set for May 22nd when MP's return to Ottawa.
Bill C-49 is a wide-ranging bill covering all forms of transportation, including rail. It contains measures to improve interswitching and mechanism to hold railways accountable for poor service.
Farmers and grain companies endured a winter of hopper car delivery delays that slowed grain movement. They want Bill C-49 passed before MP's depart for their summer break in June.
"It's extremely disappointing," said Kevin Bender, chair of the Alberta Wheat Commission. "We've been pressing for transportation reforms for years, and its growing increasingly possible that we'll see another crop year go by without any mechanisms in place that demand accountability from the railways."
The Canadian Federation of Agriculture has also sent letters to MP's to encourage quick passage of Bill C-49.