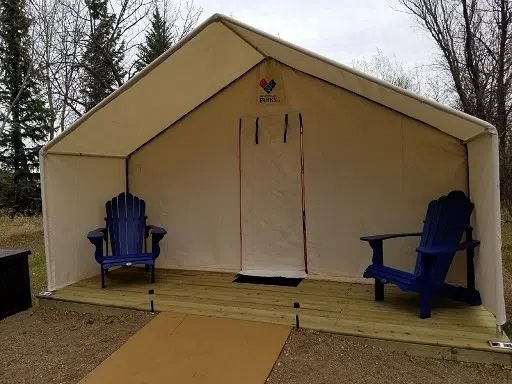 Not owning any camping equipment is no longer a barrier to camping in Saskatchewan.
Three provincial parks now have Camp-Easy equipped campsites.
Parks, Culture and Sport Minister Gene Makowsky, says from public input there was strong interest for this type of offering.
Each campsite has a large stand-up tent on a wooden platform, six sleeping cots, a screened dining tent, a camp stove and propane tank, a lantern, wash bins, camp chairs and roasting sticks.
the sites are available at Buffalo Pound, Echo Valley and Pike Lake provincial parks.
Sask Parks also offers a Learn to Camp program on designated dates for these Camp-Easy sites.
Click on this Sask Parks link for all the details.