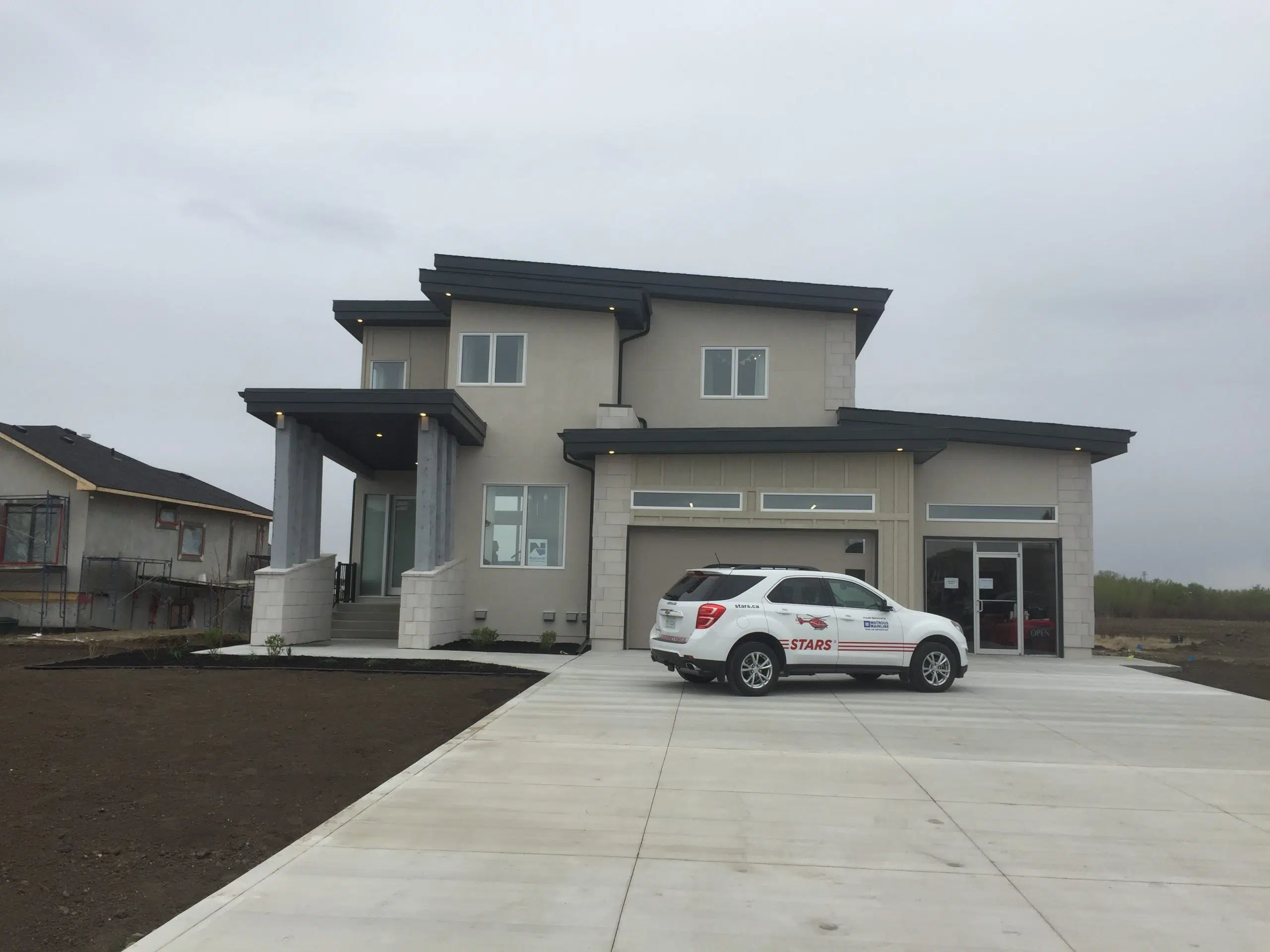 STARS Lottery Saskatchewan launched their 7th edition of the lottery in Saskatoon and Regina today.
The Saskatoon showhome located in Greenbrye is one of more than 2 thousand prizes that are valued at more than 4 million dollars. The 4 bedroom, 3.5 bathroom on Greenbrye Crescent is valued at $1,585,410 and is open Monday to Thursday from 6 p.m. to 9 p.m. and on weekend and holidays from 1 p.m. to 5 p.m.
Mark Oddan from STARS says the response for the lotto so far has been a record one.
"The response to the lottery this year has been, has been very good. Umm.. as it has been in the past. The province has really embraced this lottery and we're very appreciative of the support. Umm… but I will say that our sales to date during our loyalty faze have been the best ever."
Oddan adds the money from the lottery will go to helping STARS operations in Saskatchewan including the next patient that needs assistance from STARS. In the last fiscal year, STARS went out on 840 missions with an average of 2-3 missions per day.
This year's early bird deadline includes a brand new 2018 GMC Sierra 1500 Double Cab and a surf boat. The deadline for the early bird prizes are on June 27th.
A full list of prizes can be found at STARS Lottery Saskatchewan with the link below:
https://starslotterysaskatchewan.ca/prizes.php