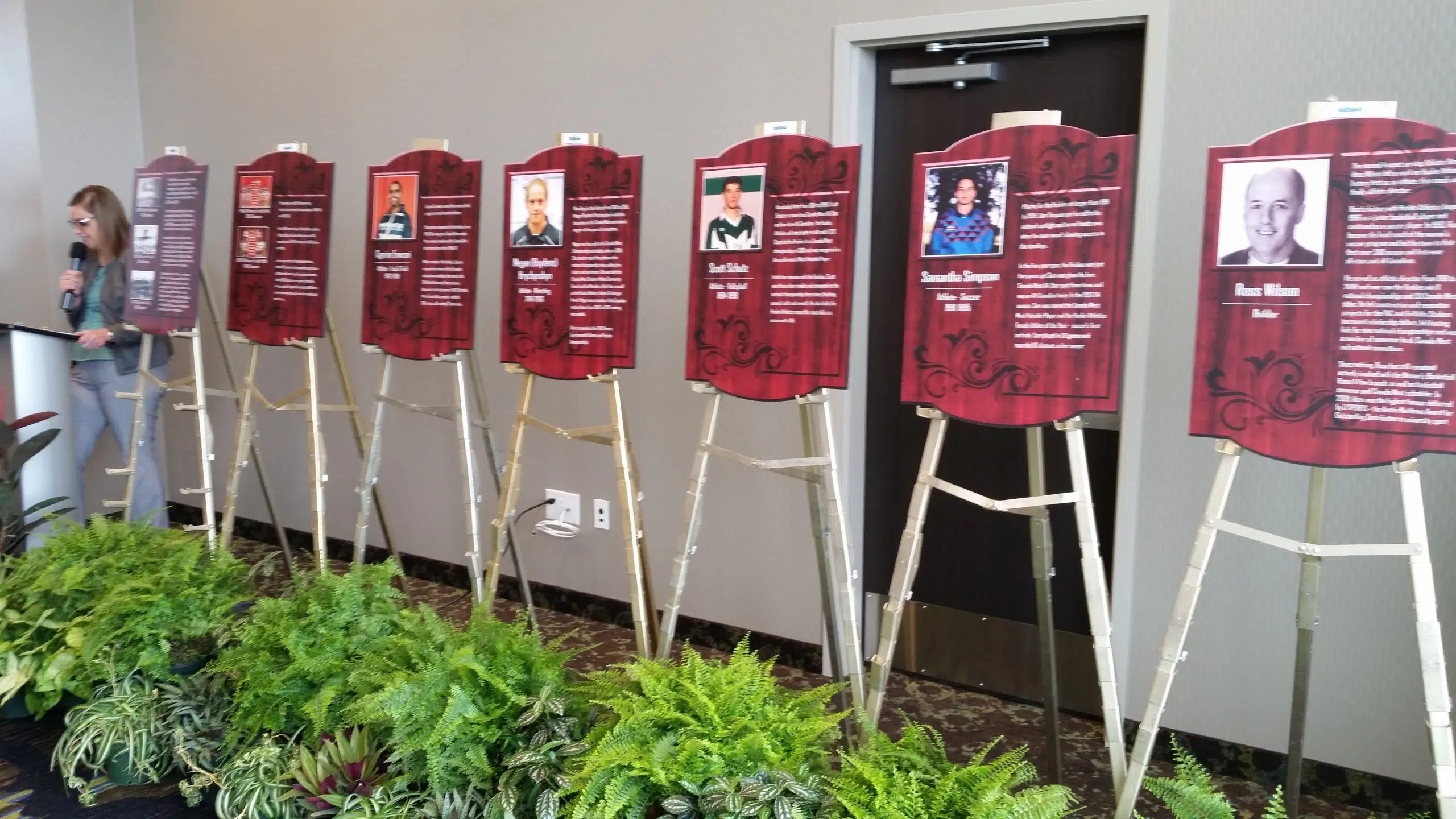 The University of Saskatchewan's Athletic Director from 1991-to-2006 is the lone builder in the 2018 class inducted onto the Wall of Honour.
Ross Wilson started his Huskie athletic career as a junior basketball player in 1966, went on to play soccer and was women's soccer head coach before a 15 year term as department head.
Wilson says being enshrined on the Wall of Honour culminates a long and cherished relationship with the U-of-S.
"I grew up two blocks from campus if you can believe it," said Wilson who added Huskie Athletics has been a family affair.
"My parents were Huskie athletes, I am, my kids were, so to be honoured for what you put in for those years, very special."
 U-of-S teams won 33 Canada West championships and 11 national titles during his 15 year tenure.
However, Wilson is most proud of helping bring gender and participation equity to the wide and diverse range of sports teams on campus.
"The movement to equity between teams that all teams and all athletes who were student athletes at this university got treated the same and that we brought our participation numbers to be similar, other than football, the other sports were all the same. I'm proud of that part getting accomplished," said Wilson.
He also led renovation and construction projects for the PAC and Griffiths Stadium, increased scholarship dollars, and led hosting bids for nine national championships.
Inducted in the Athlete Category were Cyprian Enweani for his track & field exploits, Wrestler Megan (Buydens) Hrychyshyn, Scott Schutz who was a standout in volleyball and soccer goalie Samantha Simpson.
Also inducted were the 1968-69 men's cross country team, the 1969-70 and 1970-71 men's track and field teams as well as the 1984-85 and 1985-86 women's track & field teams.
The induction gala is Thursday night at the Holiday Inn and Staybridge Suites.