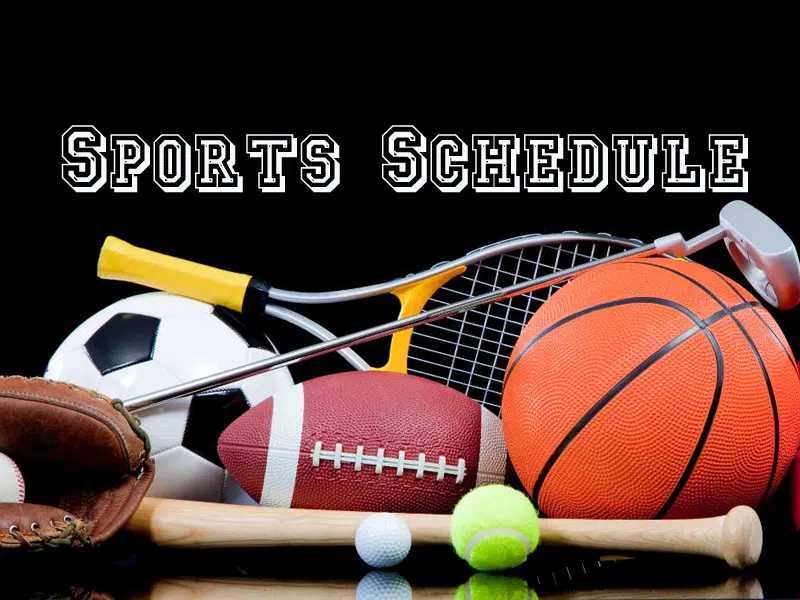 WHL
Swift Current at Everett, 6;05 p.m.
(Broncos lead best of seven final 2-1)
IIHF World Championship
At Copenhagen
Switzerland vs. Belarus, 8;15 a.m.
Sweden vs. Austria, 12;15 p.m.
At Herning, Denmark
Germany vs. South Korea, 8;15 a.m.
Finland vs. Denmark, 12;15 p.m.
—
NBA Playoffs
Philadelphia at Boston, 6 p.m.
(Celtics lead series 3-1)
—
MLB
American League
Detroit (Liriano 3-1) at Texas (Colon 1-1), 12;05 p.m.
Houston (Cole 3-1) at Oakland (Mengden 2-3), 1;35 p.m.
Boston (TBD) at N.Y. Yankees (Tanaka 4-2), 5;05 p.m.
Kansas City (Skoglund 1-2) at Baltimore (Cashner 1-4), 5;05 p.m.
Seattle (LeBlanc 0-0) at Toronto (Garcia 2-2), 5;07 p.m.
National League
Miami (Chen 1-1) at Chicago Cubs (Quintana 3-2), 12;20 p.m.
L.A. Angels (Barria 2-1) at Colorado (Anderson 2-0), 1;10 p.m.
San Francisco (Stratton 3-2) at Philadelphia (Pivetta 1-2), 5;05 p.m.
Washington (Gonzalez 4-2) at San Diego (Lucchesi 3-2), 7;10 p.m.
Arizona (Corbin 4-0) at L.A. Dodgers (Wood 0-3), 8;10 p.m.
Interleague
Cleveland (Carrasco 4-1) at Milwaukee (Guerra 2-2), 11;10 a.m.
Pittsburgh (Williams 4-2) at Chicago White Sox (Lopez 0-2), 12;10 p.m.
L.A. Angels (Barria 2-1) at Colorado (Anderson 2-0), 1;10 p.m.
Atlanta (Teheran 2-1) at Tampa Bay (Yarbrough 2-1), 5;10 p.m.
—
MLS
Philadelphia at Columbus, 5;30 p.m.
Seattle at Toronto FC, 5;30 p.m.
Sporting Kansas City at Atlanta United FC, 5;30 p.m.
Montreal at Chicago, 6;30 p.m.
Minnesota United at Los Angeles FC, 8 p.m.
—
The Saskatchewan Rush host Calgary Sunday in the NLL's West Division final. The Rush won both regular season games against the Roughnecks, but both were one-goal decisions with the game in Calgary needing overtime to settle. The winner advances to the best of three league championship series. Game time as SaskTel Centre is 5 o'clock with the Rush-hour pregame show on 98-COOL signing on at 4 p.m.
—
The Provincial High School Badminton Championships are scheduled for Saturday at Wilkie High School.