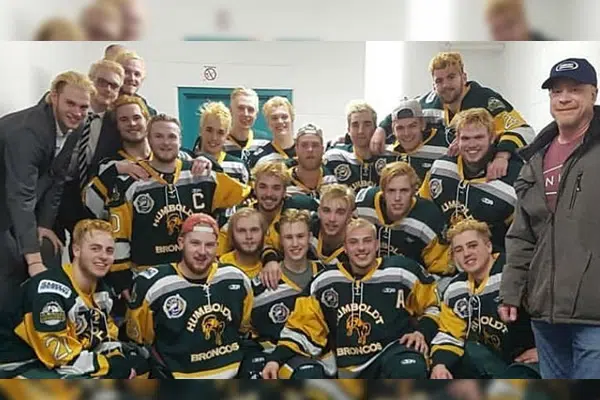 A Humboldt Bronco forward who was recently released from hospital says he doesn't remember the horrific bus crash just over a month ago.
Kaleb Dahlgren, who is 20, was one of 13 players injured on April 6th when the team's bus and a semi-trailer collided in a rural Saskatchewan intersection.
Another 16 people including 10 players were killed in the crash.
Dahlgren says he woke up in hospital four days later with a fractured skull, a puncture wound in his head, a brain injury, two broken vertebrae in his neck and four broken vertebrae in his back.
His parents, Mark and Anita Dahlgren, explained what happened.
Dahlgren was released from hospital on April 27th.
He has a long road ahead recovering from his injuries, including six to eight weeks for the vertebrae and three to six months for his brain injury to heal.
It will likely be another year or two before his brain fully recovers.
But Dahlgren says he hopes to go to university and even play hockey again.  (The Canadian Press)