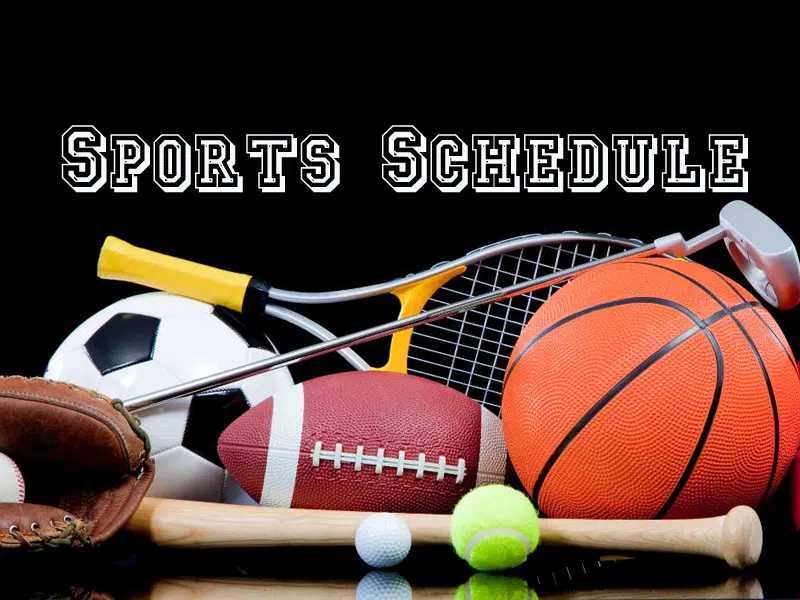 NHL Playoffs
Second Round
Washington at Pittsburgh, 5 p.m.
(Washington leads series 3-2)
Nashville at Winnipeg, 7;30 p.m.
(Winnipeg leads series 3-2)
—
IIHF World Championship
At Copenhagen
Russia vs. Belarus, 8;15 a.m.
France vs. Sweden, 12;15 p.m.
At Herning, Denmark
Germany vs. United States, 8;15 a.m.
Denmark vs. Canada, 12;15 p.m.
—
NBA Playoffs
Second Round
Boston at Philadelphia, 4 p.m.
(Boston leads series 3-0)
Toronto at Cleveland, 6;30 p.m.
(Cleveland leads series 3-0)
—
MLB
American League
Detroit (Fulmer 1-2) at Texas (Moore 1-4), 6;05 p.m.
Houston (Keuchel 1-5) at Oakland (TBD), 8;05 p.m.
National League
San Francisco (Samardzija 1-1) at Philadelphia (Eflin 0-0), 5;05 p.m.
N.Y. Mets (Conlon 0-0) at Cincinnati (Bailey 0-4), 5;10 p.m.
Miami (Garcia 1-0) at Chicago Cubs (Hendricks 2-2), 6;05 p.m.
Washington (Strasburg 3-3) at San Diego (Ross 2-2), 8;10 p.m.
Interleague
Minnesota (Romero 1-0) at St. Louis (Gant 1-0), 6;10 p.m.
—
The Saskatchewan Rush host Calgary Sunday in the NLL's West Division Final. The Rush beat the Roughnecks in both regular season games, but both were one-goal decisions with the game in Calgary decided in overtime. The winner advances to the NLL championship series. Game time at SaskTel Centre is 5 p.m, with the Rush-Hour pregame show on the air at 4 o'clock.