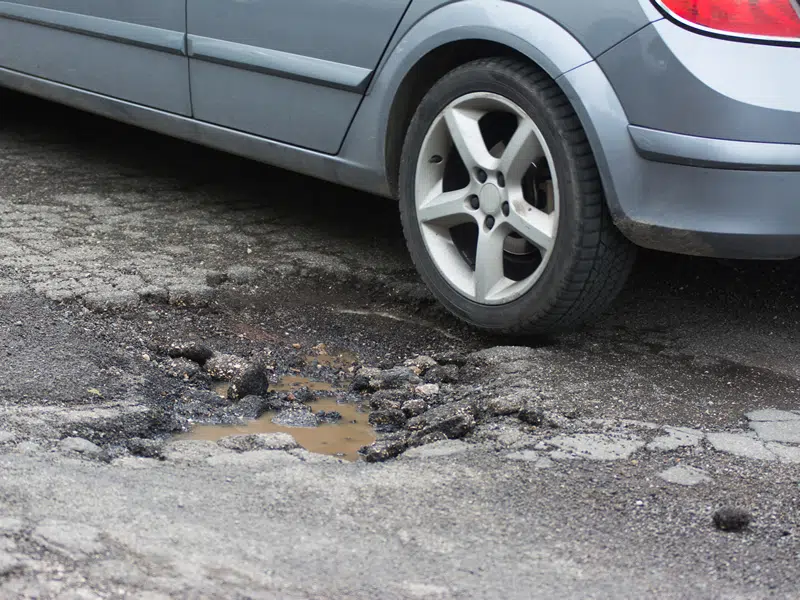 The final top ten from this year's CAA Worst Roads Campaign include a mix of municipal streets and provincial highways.
Number 1 this year is High Street West in Moose Jaw, followed by Highway 47 in the Springside area and Highway 350 near Torquay.
Moose Jaw hits the list 3 times with a 1st Avenue Southeast in 7th spot and 9th Avenue Southwest in 10th.
You can see the complete list with this story on cjwwradio.com.
The results of the campaign will be shared with the Ministry of Highways and Infrastructure and the municipal councils of the communities in the top 10.
A total of 17-82 votes were tallied during the 3 week campaign.
1. High Street West, Moose Jaw
2. Saskatchewan 47, Springside
3. Saskatchewan 350, Torquay
4. Academy Park Road, Regina
5. Saskota Flyway/Saskatchewan9, Hudson Bay
6. Sidney Street, Maple Creek
7. 1st Avenue Southeast, Moose Jaw
8. Saskatchewan 18, Torquay
9. Saskatchewan 21, Paradise Hill
10. 9th Avenue Southwest, Moose Jaw