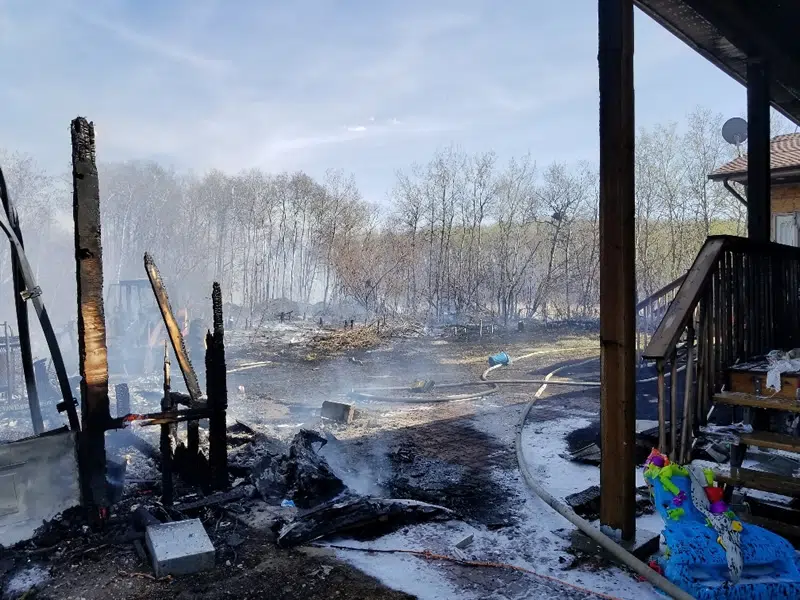 The Saskatoon Fire Department responded to a house fire in the RM of Blucher on Sunday afternoon around 2, which ended up expanding beyond the acreage.
When the first crew arrived, they found heavy smoke and flame coming from a home near Chase Bluffs Road.
The Allen/Blucher Fire Department was also on site.
The fire was working its way toward the bushes and trees behind the home.
Crews were cautious because a shed behind the home had large amounts of ammunition stored inside.
The fire at the home and yard were brought under control but the wind pushed the blaze beyond the acreage to the west and to the north, threatening 3 homes.
With water and heavy farm equipment, they were able to stop the fire's progress.
The Saskatoon Fire Department remained on scene until 6:30 and turned it over to the local crews when everything was considered under control.