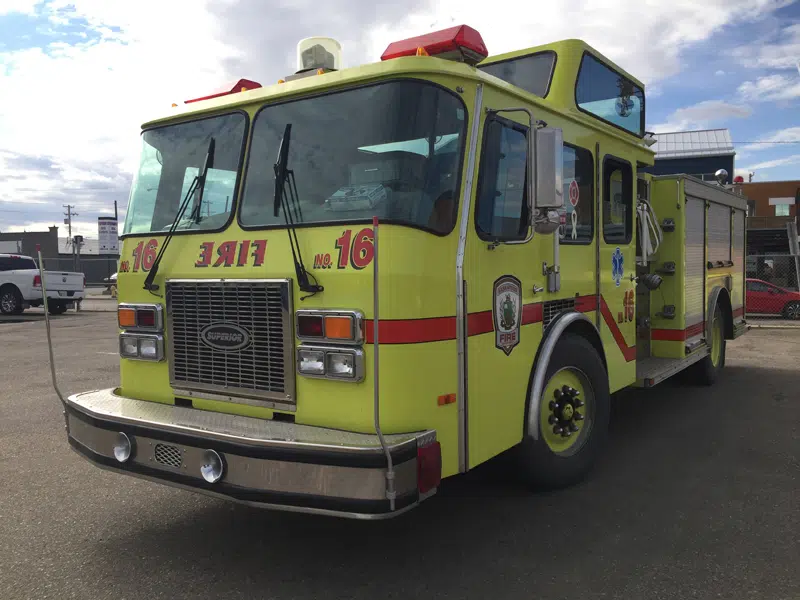 The Saskatoon Fire Department responded to a large grass fire outside of the city near Auction Mart Road at 12:45 p.m. yesterday.
The fire started off as a controlled burn that quickly became unmanageable.
Fire Crews were on scene for 13 minutes with 2 tanker trucks, 2 brush trucks and 1 engine.
The Dalmeny Fire Department then responded to the blaze with 6 apparatus and 14 members along with the Martensville Fire Department which responded with 2 apparatus and 7 members.
One house was damaged extensively and another two homes that were threatened were saved. Other damages include the loss of a 2 car garage, 1 car, 2 tractors and two sheds.
Fire crews were also assisted by local residents with heavy equipment.
The total cost of damages are unknown at this time.
The fire was under control by 5:30 although crews were on scene until 11 p.m. dealing with hot spots. Crews have since been called back to deal with flare-ups. One firefighter received minor burns and was treated on scene. In total 47 firefighters were involved in extinguishing the blaze.