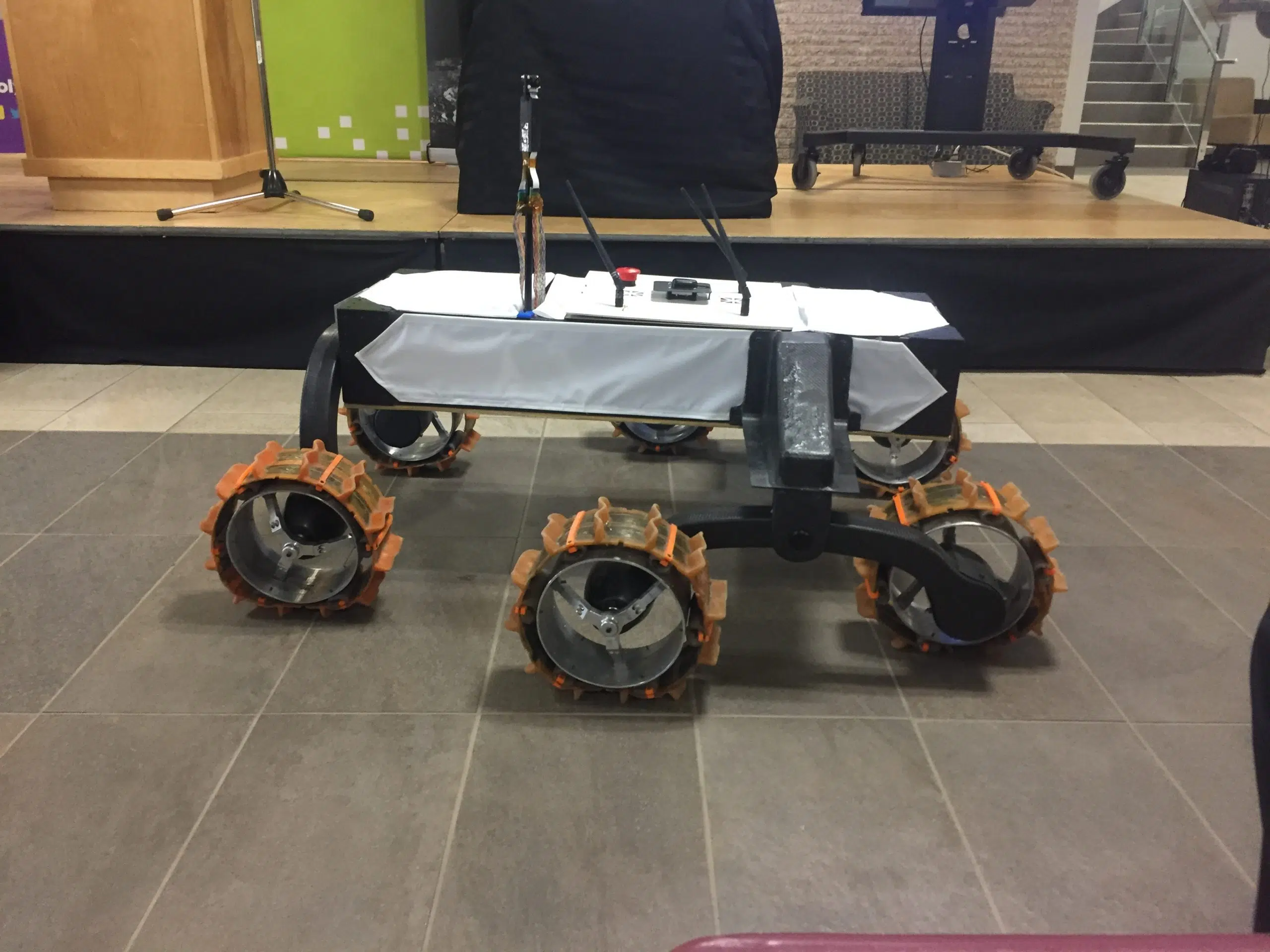 The Canadian Space Agency has chosen a University of Saskatchewan led space design team to design, build, launch and operate a small research satellite which will be launched in 2021.
The satellite will study how materials degrade in space.
A team of more than 40 U of S students from engineering, computer science, physics and business, as well as students from Sask Polytech, has been awarded $200-thousand from this competition.
College of Engineering Dean Suzanne Kresta says the funding is transformative for a group of brilliant students and they have put Canada on the map among an elite international group of students and universities.
The next step is to raise an additional $200-thousand to match the CSA funds.
Members of the U of S Space Design Team also learned recently that their Mars rover prototype, a space exploration vehicle, will compete in the finals of the highly competitive University Rover Challenge in Utah next month.
Their rover is called 'Saskorpion' with features that are scorpion-like.
The space design team was founded in 2005 and has won several international awards for their work with developing space elevators, rovers, rocket payloads and materials science microgravity experiments.