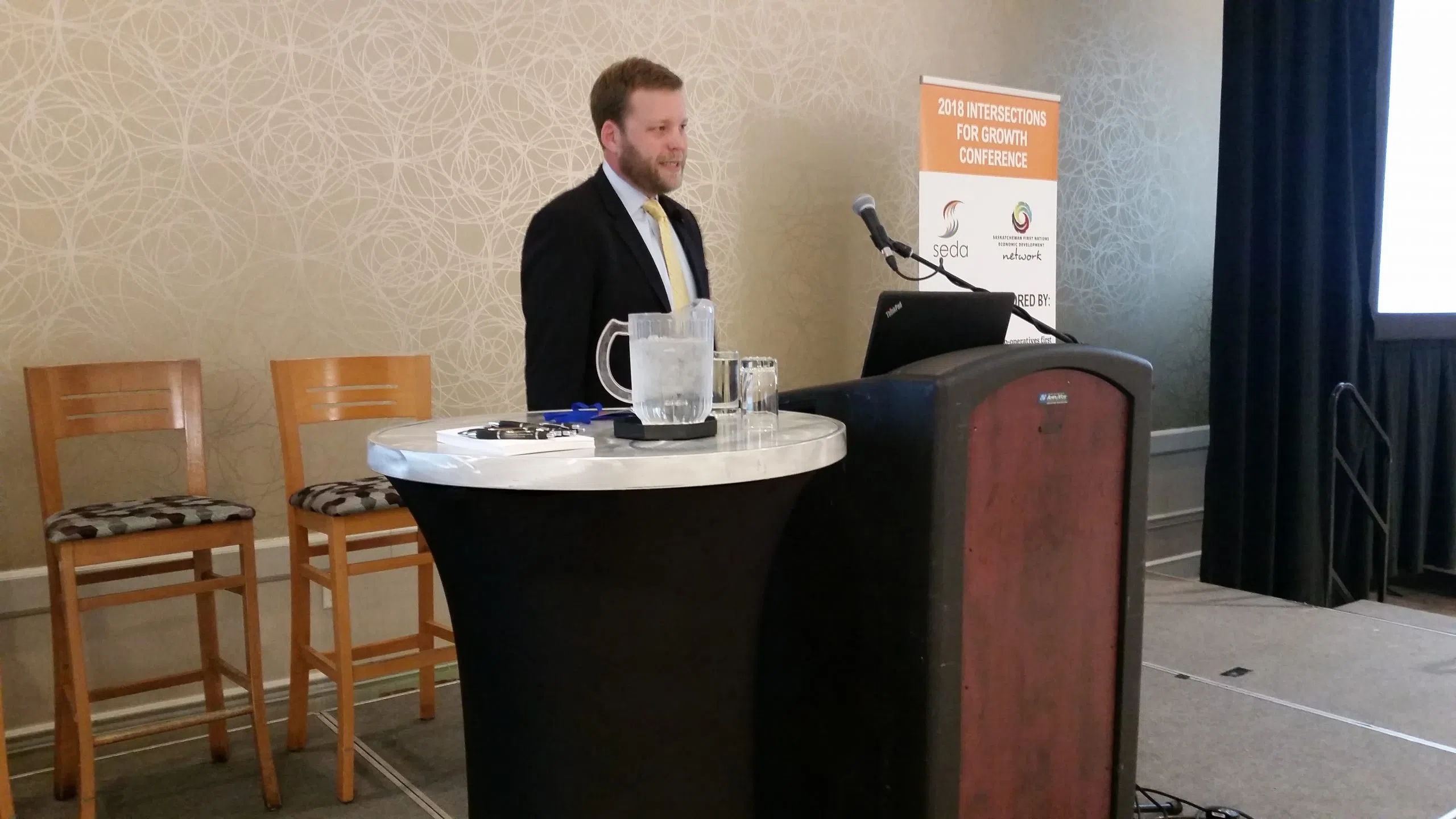 A Cannabis Industry consultant believes Saskatoon may need more than the seven proposed retail outlets to meet projected demand.
Adam Orens based his opinion on the city's population compared to U-S cities where marijuana is already legalized.
The Founding Partner of the Marijuana Policy Group spoke Thursday morning at the Intersections of Growth Conference at the Saskatoon Inn.
He warned an under served marketplace could drive up prices keeping the black market as an affordable option.
"Having fewer locations and having this product less available to people will make it more expensive and will make it harder for consumers to buy if there are long lines to purchase this product and will lead to slower absorption of the illegal market.
Orens suspects Saskatchewan's Cannabis regulators will have to adapt to the realities of the local market and recommends a flexible approach to Cannabis legislation.
Orens told the business audience governments don't balance their budgets with Cannabis taxation revenues pointing out it accounted for just a small fraction of the overall tax base in Colorado.
He cautioned against a high tax on Cannabis products if the goal is to cut into the black market.
"Having a product that is comparably priced to the black market including tax is what's imperative," said Orens. " He said consumers will respond like they would for any other product.
"People will vote with their wallets and if this product is more convenient and they get more selection and they get more safety they will go to the regulated market."
Orens presented Colorado statistics that indicated increases in Cannabis related crime and youth consumption have been minimal while the demographic with the biggest usage increase drew some chuckles from the audience.
"Over-55, so it is the older adults, their prevalence is increasing more so than teens and adolescents which was of most concern to begin with, but yeah, it's those older adults, the seniors we are seeing more of in the dispensaries buying Cannabis products, " said Orens.
The City continues to study the issue and hopes to have a public meeting regarding zoning regulations for Cannabis retail outlets at the end of the month.