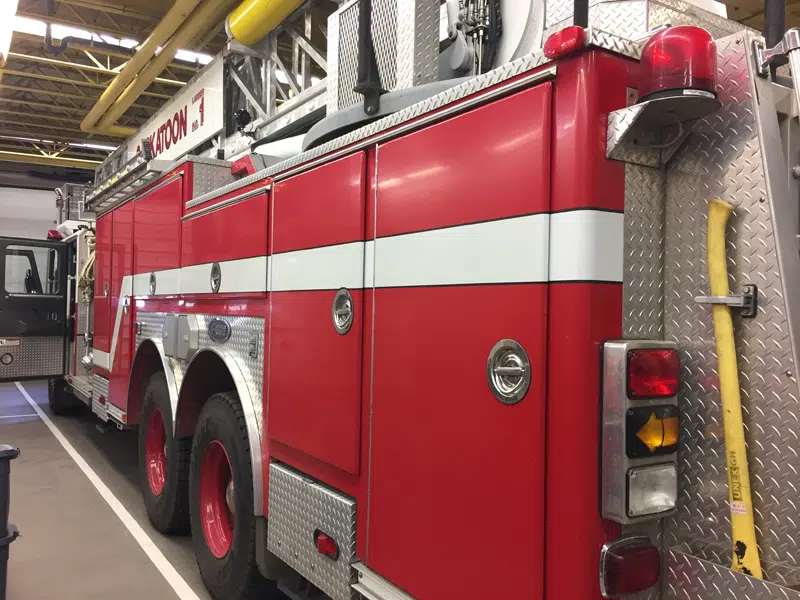 Saskatoon's Fire Department says they were delayed at a railway crossing this morning trying to respond to a house fire where they had received a report of a person inside, in the basement. When the fire trucks from Station Number 1 were held up at the CP Rail Crossing at 20th Street and Avenue K south, more trucks were dispatched from Station 2 on Diefenbaker Drive.
All crews were on scene by 9:25 a.m. this morning and saw flames coming from the front of the house. The 9-1-1 call originally came in from the 200 block of Avenue L South at 9:16 a.m. this morning (weds). Firefighters say the person inside the burning home was in the yard when they arrived. Members of Saskatoon Police Service were able to break a basement window, remove the security bars and convinced a man to come out of the basement.
The cause of the fire is still under investigation and no damage estimate is available at this time.  Traffic restrictions remain in place and several people have been taken to hospital. The lone male occupant was taken to hospital with serious injuries and five police officers were also taken to hospital to be treated for smoke from  the fire.