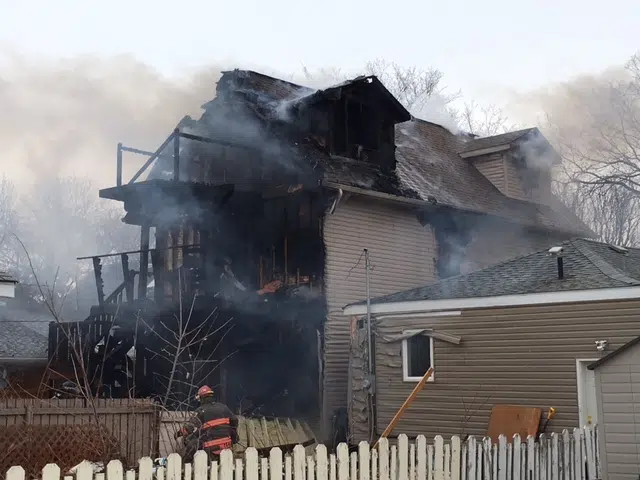 Saskatoon's Fire Chief feels they were ready for Wednesday morning's challenging response to the Avenue-L South house fire.
Morgan Hackl said a second crew made it to the scene in less than three-and-a-half minutes after the first crew got caught at the CP rail crossing at 20th Street and Avenue-K South.
Hakl said even though it was out of their district, the second crew arrived within the stringent standard of four minutes and the total time of seven minutes from when the original call came in is less than a minute over the prescribed time.
Hackl pointed out the strategic placement of fire stations means they can respond quickly if crews are delayed at any of the city's rail crossings.
He notes the acceptable standard is to meet their aggressive response time goals ninety-percent of the time, regardless of the delay.
"There may be a car accident that delays a crew, road conditions at times, you know, we have to travel slower in the winter at times, if there's road construction we have to take different routes to an incident at different times of the year," said Hackl.
The cause of the Avenue-L South house fire is still under investigation and fire officials don't have a damage estimate.