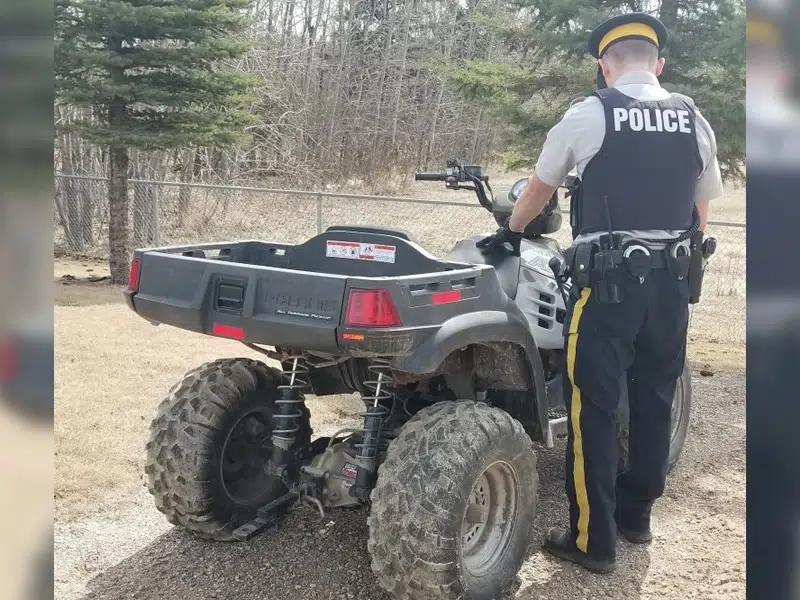 On Monday afternoon, a member of the Big River RCMP on patrol noticed an ATV being driven on the streets of that community.
Police say the driver continued south of Big River near Highway 55 and that's when the vehicle was stopped for further investigation.
A 24 year old man was arrested for impaired driving, driving while disqualified and driving while exceeding .08.
Police discovered the ATV had previously been reported stolen, so a charge of possession of property obtained by crime was also added to the list.
The accused will appear in Shellbrook court in June.