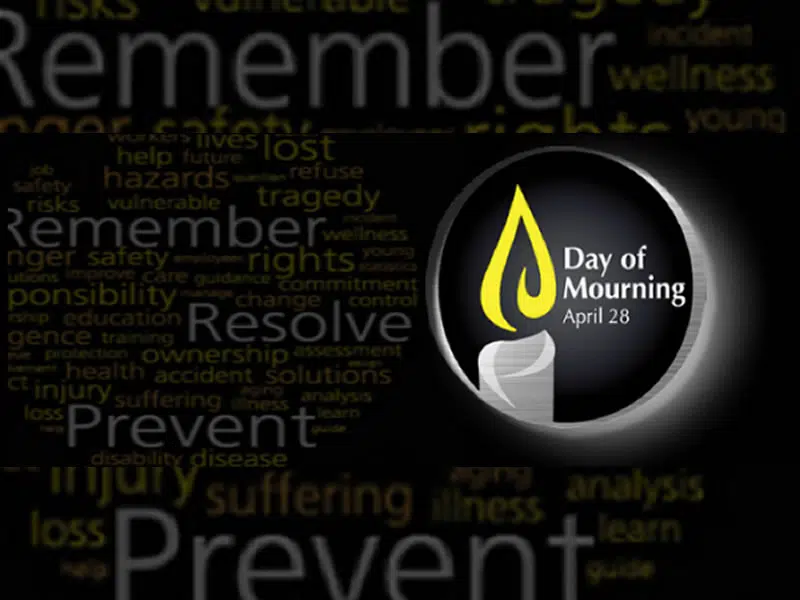 April 28th is the day set aside to honour workers killed, injured or made ill by their job.
The Day of Mourning is observed internationally but began in Canada.
In Saskatchewan, 27 people died from workplace-related injuries or illnesses last year and the Workers' Compensation Board reports that more than 22-thousand people were injured at work.
Flags are flying at half-mast today at the Saskatchewan Legislature and on Parliament Hill.
There was a moment of silence in the Legislature on Thursday, the final day of sitting before the Day of Mourning, and the names of each of the 27 workers who lost their lives last year were read in tribute.
www.worksafesask.ca/resources/national-day-of-mourning/