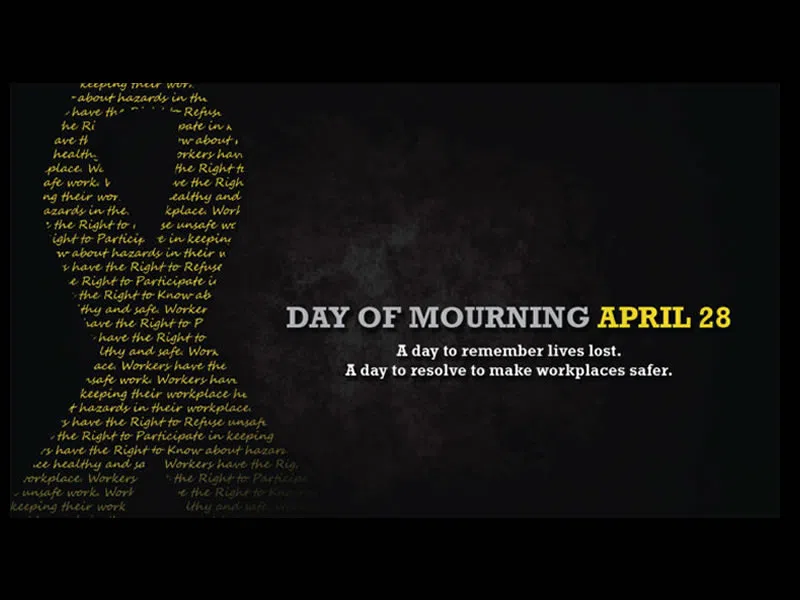 In Canada, nearly 3 workers die on the job every day and another 660 are injured.
These statistics are from the Canadian Labour Congress as the International Day of Mourning draws near.
Saturday there are ceremonies across the country to honour those who died or suffered injuries or illnesses on the job.
In Saskatoon, the executive vice-president of the CLC will speak at a ceremony at Frances Morrison Library at 2 p.m.
Larry Rousseau says injuries aren't just physical and that's why this year they are bringing attention to workplace violence and harassment as well as domestic violence, which can affect the work environment.
He says the message to workers and employers is if harassment is found, it should be reported and action should be taken immediately.