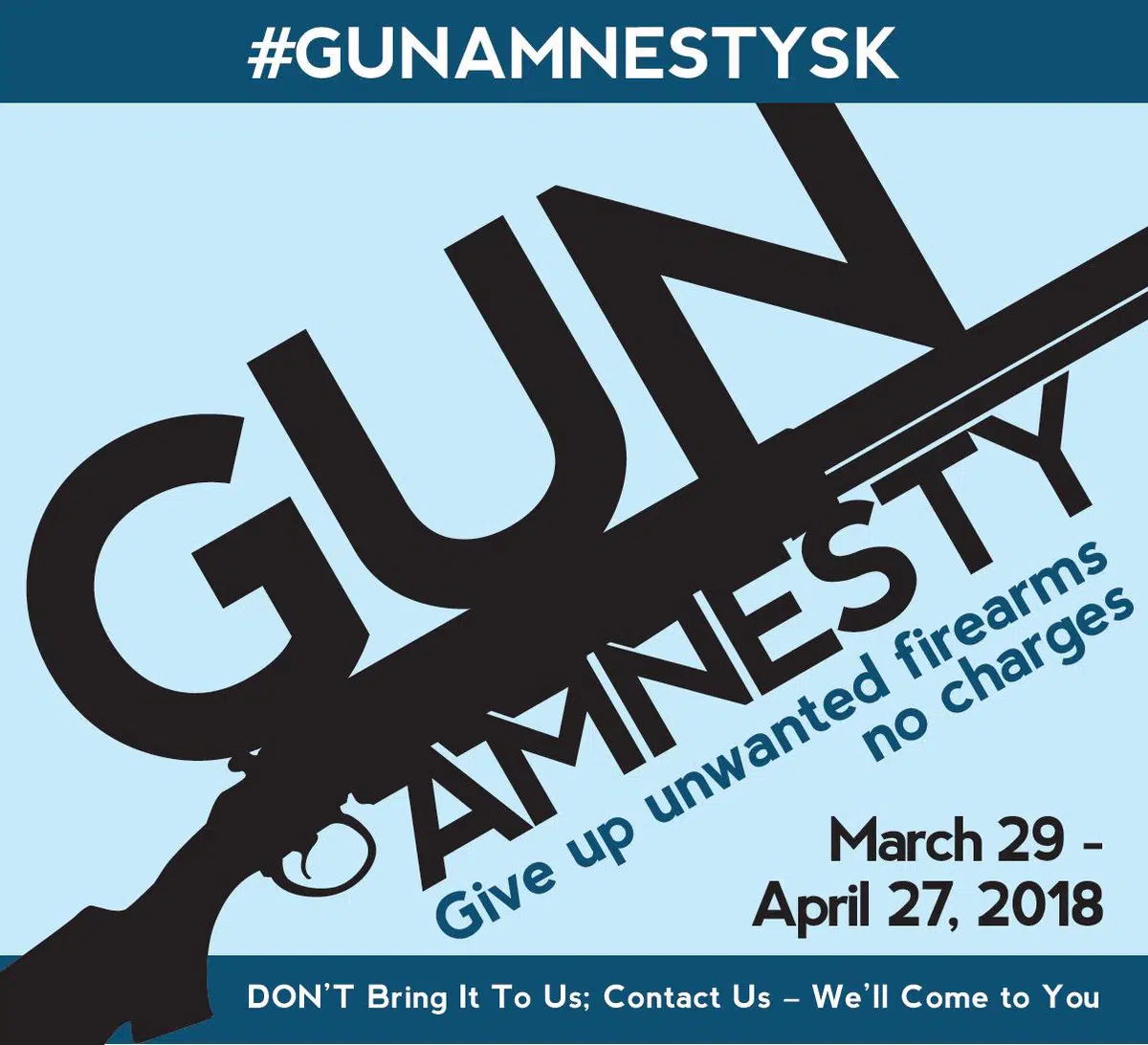 Today is the last day of Saskatchewan's Gun Amnesty Program.
Saskatoon Police say about 100 firearms and several types of ammunition have been turned in over the last month.
The Association of Chiefs of Police launched the program in hopes of addressing a consistent increase in gun related crimes.
The Association points to over a thousand incidents involving illegal firearms between 2012 and 2016.
Anyone who turns in an unwanted or illegal firearm to their local police before the end of the day will not be charged.