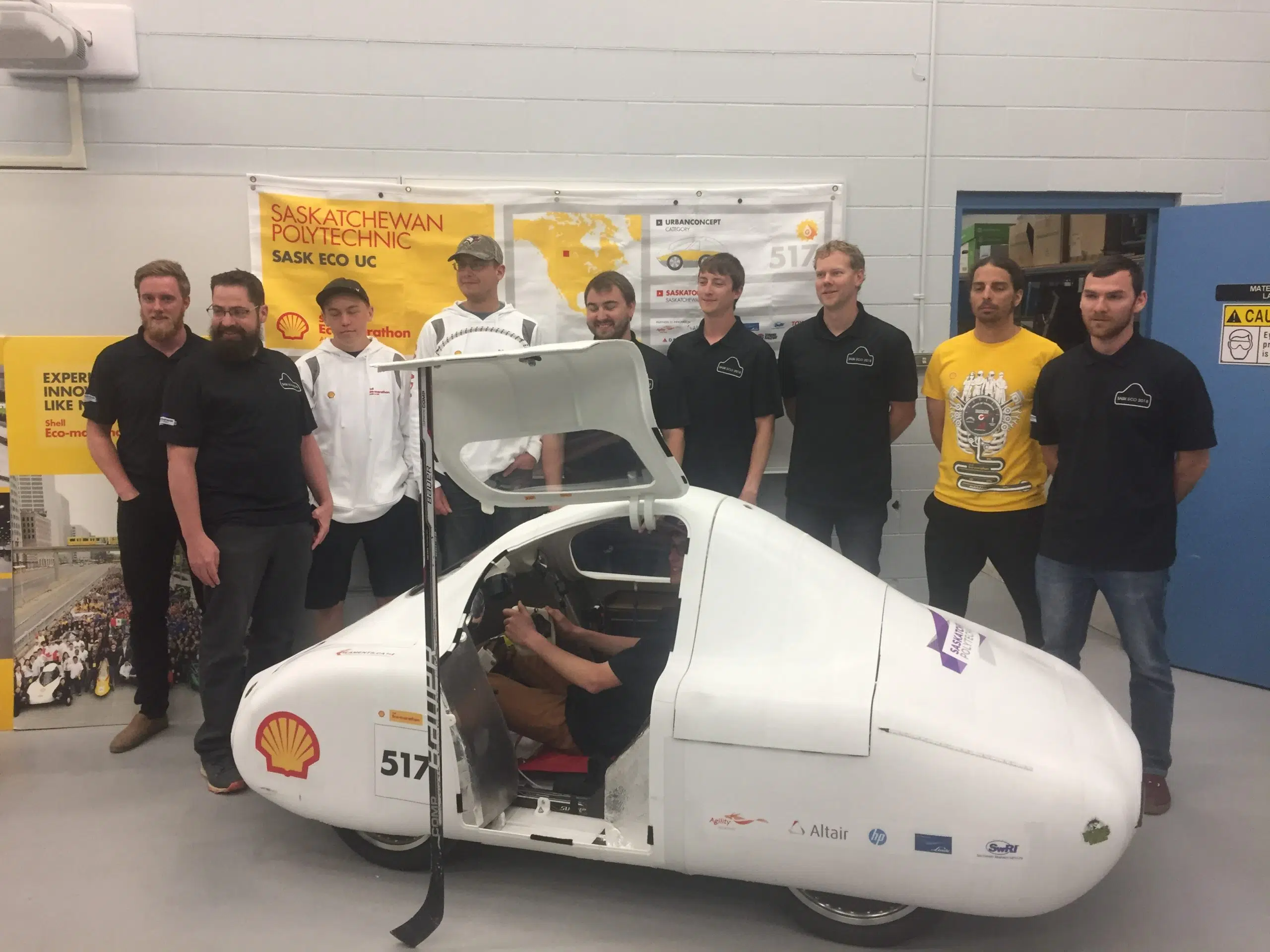 All eyes are on London, England for the Saskatchewan Polytechnic students who constructed the SaskEco Urban Concept Car as they have earned a spot at the world finals this July in London.
The trip to London comes after the team was able to secure second place at the Shell Eco Marathon Americans Challenge in California last week.
The car, which is built out of old hockey sticks, can go 266 kilometers on a litre of gas.
Prototype driver, Mark Armstrong feels that team should be able to fare pretty well, given what the car has to offer.
The top three teams from Europe, Asia, North and South America will all travel to London July 5th through 8th to determine the world's top eco car.