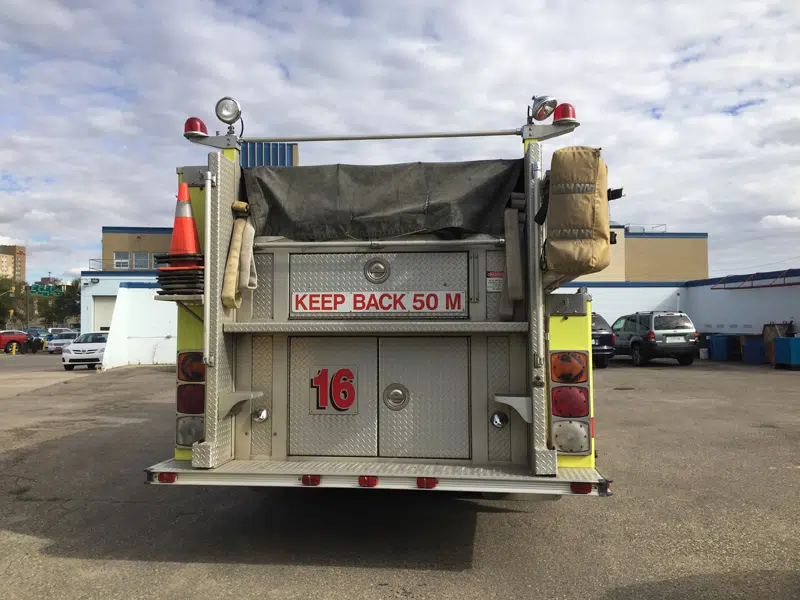 The Saskatoon Fire Department responded with five apparatus to a chemical leak at 315 Marquis Drive early this morning, around 3:45.
What emergency responders found was a flatbed trailer with 1-thousand litre totes and one of those totes was leaking methyl alcohol.
The area was isolated and absorbent material was used to soak up the chemical.
The tote had a couple of pin hole sized leaks and arrangements were made to empty the contents into another container.
The Fire Department estimates 5 per cent of the chemical leaked from the tote, but says the public was never at risk.