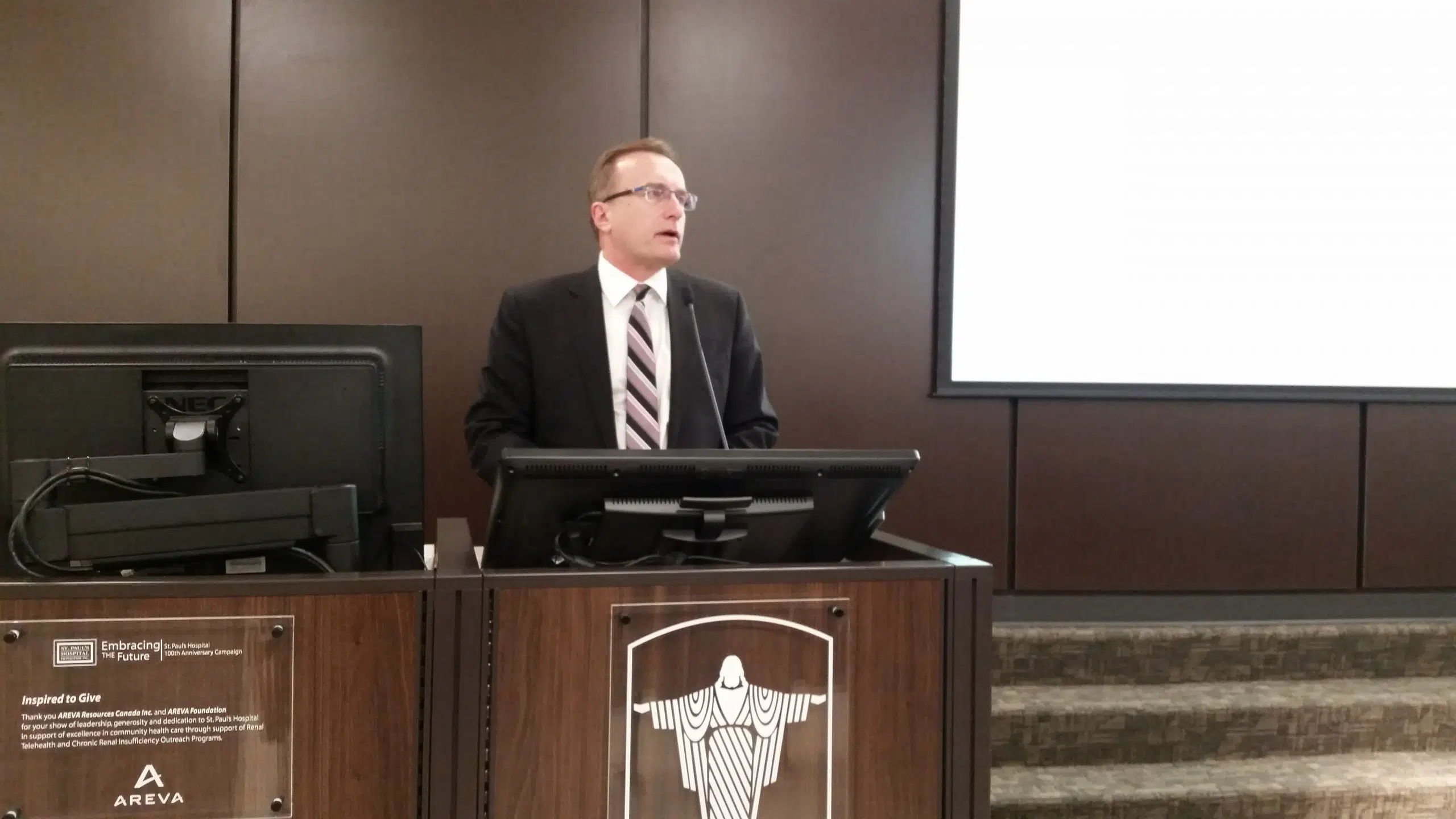 The Province of Saskatchewan is putting 566-thousand dollars toward building a model for organ and tissue donations.
 It will include hiring three part-time donor physicians and Registered Nurse donation coordinators.
The campaign was kicked off at St. Paul's Hospital in Saskatoon with stories from transplant recipients.
Terry Schrader spoke about his 11-year wait for a new heart after a virus attacked his old one and wondered about what he may miss while awaiting a transplant.
"My children's wedding, holding my grandson, I just lived day to day hoping I'd get the call, Feb 1, 2013 I got the call that they've got a heart for me." said Schrader.
Schrader said he has walked his daughter down the aisle on her wedding day, held his grandson, watched his son graduate from the University of Saskatchewan since his transplant and renewed his wedding vows with his wife Selena.
"I married her with my old heart and I married her with my new one," said Schrader.
.
The 58-year-old has also run several 5-k races and won four medals including two gold at the 2016 transplant games.
Health Minister Jim Reiter announced the campaign launch which coincides with National Organ and Tissue Donation Awareness Week.
Everyone who spoke emphasized the importance of putting the donation sticker on your health card and telling family about your wishes as the final decision about donations rests with the family.