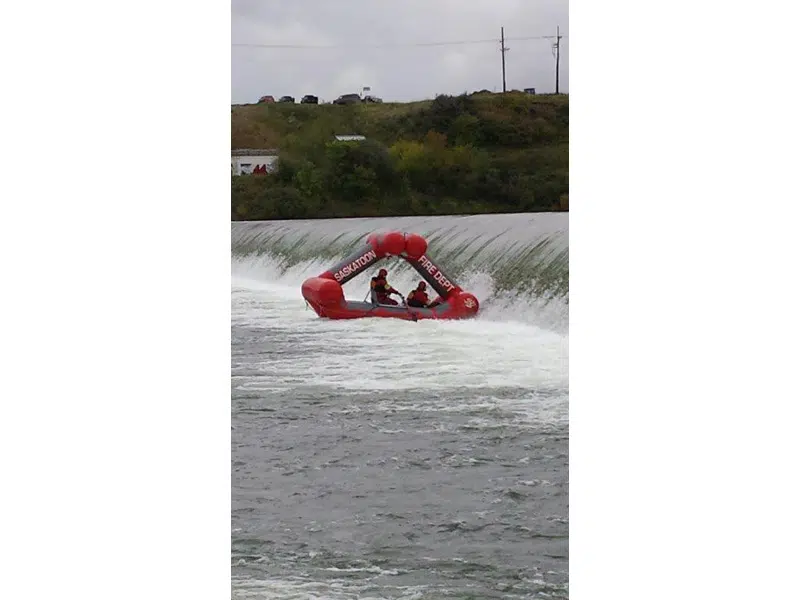 The search continues on the river after a 911 call this morning (Mon) around 11 o'clock about a person in distress in the river between the Sid Buchwald and Gordie Howe Bridges.
The Saskatoon Fire Department has suspended diver operations, but as of late afternoon, a single boat with sonar capability was still on scene.
At one point, there were three water rescue boats with 4 divers in the river searching for a male that had been reported to have been seen in the middle of the river near Gabriel Dumont Park.
Just last Thursday night, Saskatoon Police and the Fire Department spent hours combing the river and the riverbank looking for a person who was reported to be in the river. Witnesses say they saw someone going over the west railing of the Broadway Bridge just before six o'clock.  No one was found and police were unable to determine a name, or gender of the person.