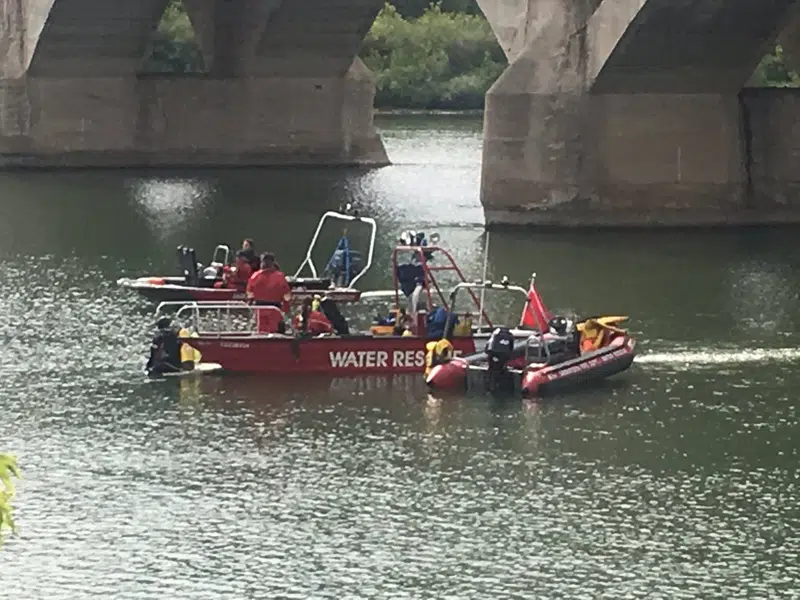 The Saskatoon Fire Department has called off the search for a male that was reported to have been seen in the middle of the river near Gabriel Dumont Park this morning (Mon) around 11 o'clock.
A 911 call alerted emergency crews and at one point, there were three water rescue boats with 4 divers in the rive. When that was called off the boat doing the sonar sweep continued.
The search began around the 1200 block of Spadina Crescent West on the South Saskatchewan river between the Sid Buckwold and Gordie Howe bridges and progressed downstream.
The Fire Department says if new information is presented, efforts will resume, and the advice is to stay out of the river and off the ice.