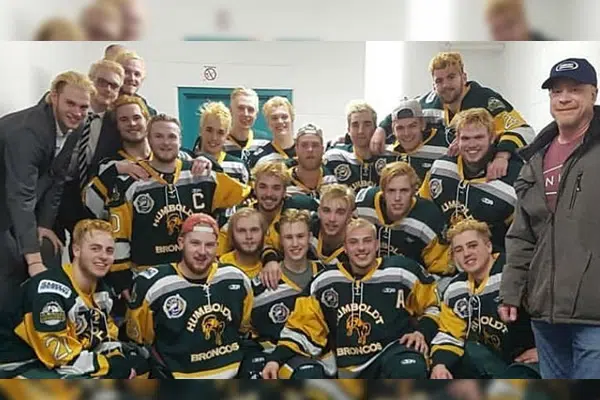 Today is the final funeral for those killed in the Humboldt Broncos team bus crash. The funeral for 27 year old Assistant Coach Mark Cross will be held today at 2 p.m. at the Strasbourg Rec Centre.
On Thursday, RCMP conducted a recreation of the April 6th crash using a semi and a bus. 16 people died, 13 were injured, 6 remain in hospital at RUH, 2 are in critical condition and 1 was flown by medical plane to Calgary to be closer to family.
In a crash investigation update Thursday, RCMP said they know that the semi was in the intersection at the time of the crash but are determining why. The semi was westbound on Highway 335 while the team bus was going north on the thoroughfare which is Highway 35.
Flags will continue to fly at half mast. The flags have been lowered for 16 days, for 16 lives lost.