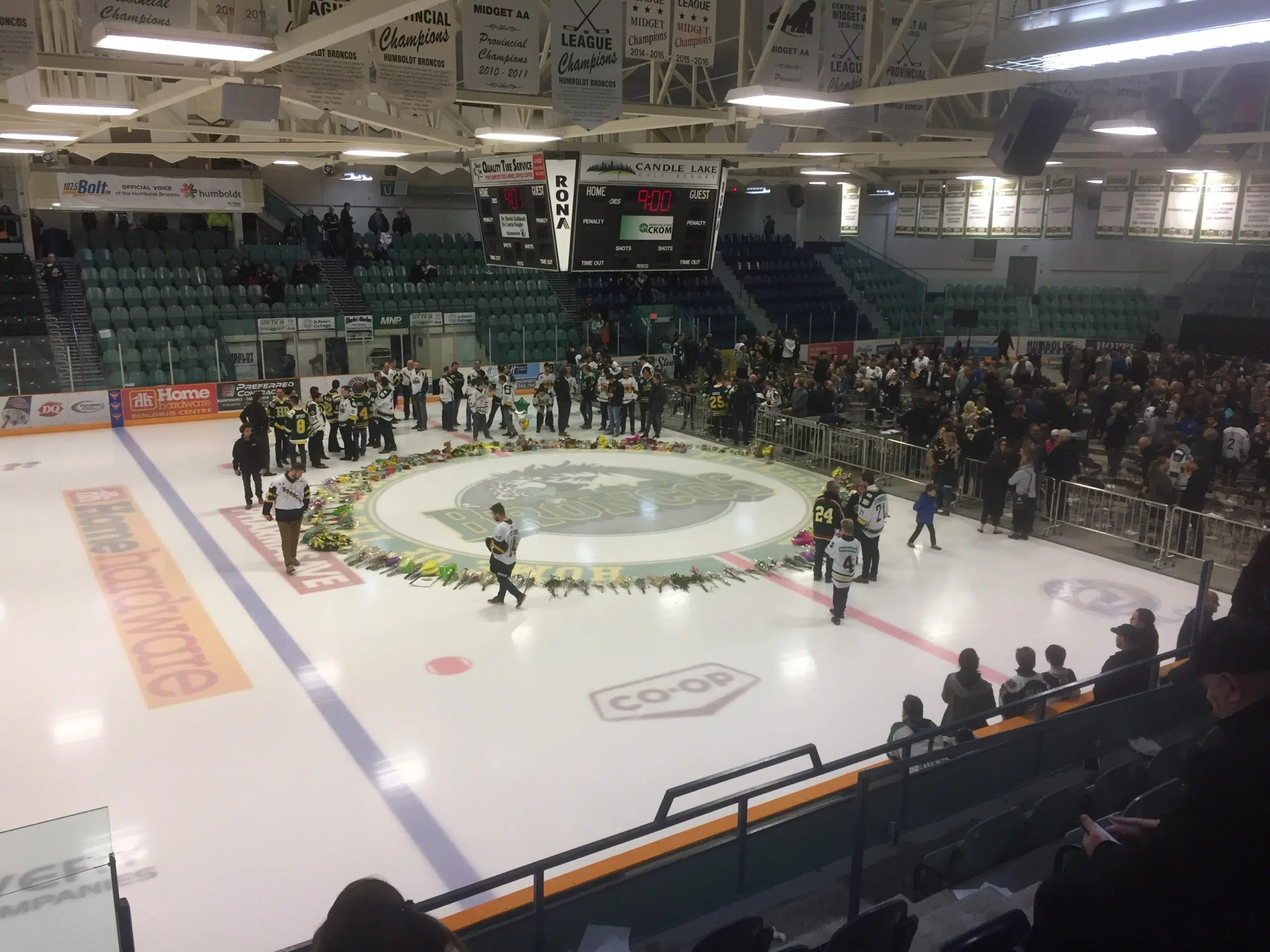 It's been two weeks since the Humboldt Broncos bus crash tragedy rocked the community of Humboldt, the province, and the country.
Fundraisers continue to take place to raise money for families across the province, including one taking place in Lumsden for former Assistant Coach Mark Cross.
Chris Whitteron is helping organize this event, and explains why he, the rest of the Lumsden Monarchs organization and the Highway Hockey League are organizing this fundraiser.
"A tragedy like this strikes home for all sports teams… everyone rides the bus to games, everyone's ridden the bus as growing up to games and what not so I mean it's a tragic event and we thought we'd be able to try and do our part to help out." says Whitteron.
Proceeds will go towards the Mark Cross Sports Memorial Fund, and the Humboldt Broncos.
The fundraiser takes place at the Lumsden rink next Saturday, and starts at 5:30.