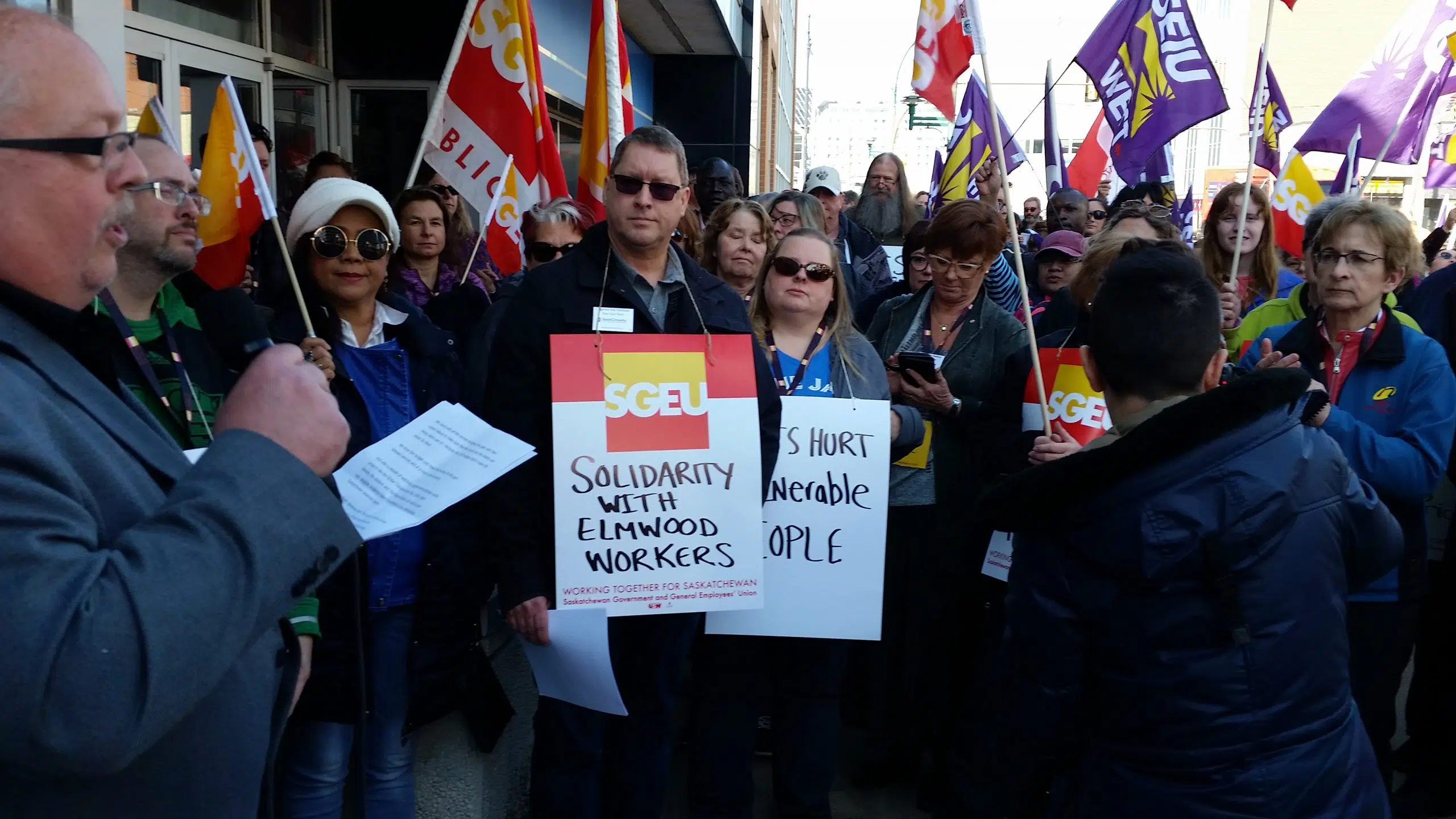 Over one-hundred placard carrying, banner waving Provincial Government workers and their supporters staged a lunch hour rally in front of the Provincial Government cabinet office in downtown Saskatoon.
They renewed the call for restoring money to what they term chronically underfunded programs while protesting wage freezes and cuts.
Elmwood Group Homes Support Worker Kate McDaid was one of the speakers.
She told the crowd a four year wage freeze has meant high staff turnover and some workers have taken second jobs to make ends meet.
"How about four years without a pay raise, that is what myself and fellow support workers at Elmwood Group Homes have have been facing and we are here to say enough is enough."
McDaid said staff continue to be committed to delivering the best care possible despite the low pay.
Elmwood staff are currently staging job action by withdrawing selected non-vital transportation services.
SGEU President Bob Bymoen said new Premier Scott Moe appears more willing to listen to their concerns than outgoing premier Brad Wall, but time will tell if they get results. One of the loudest cheers of the rally came after Bymoen declared the end of the Wall regime.
Rally participants also declared their support for a 15-dollar minimum wage.