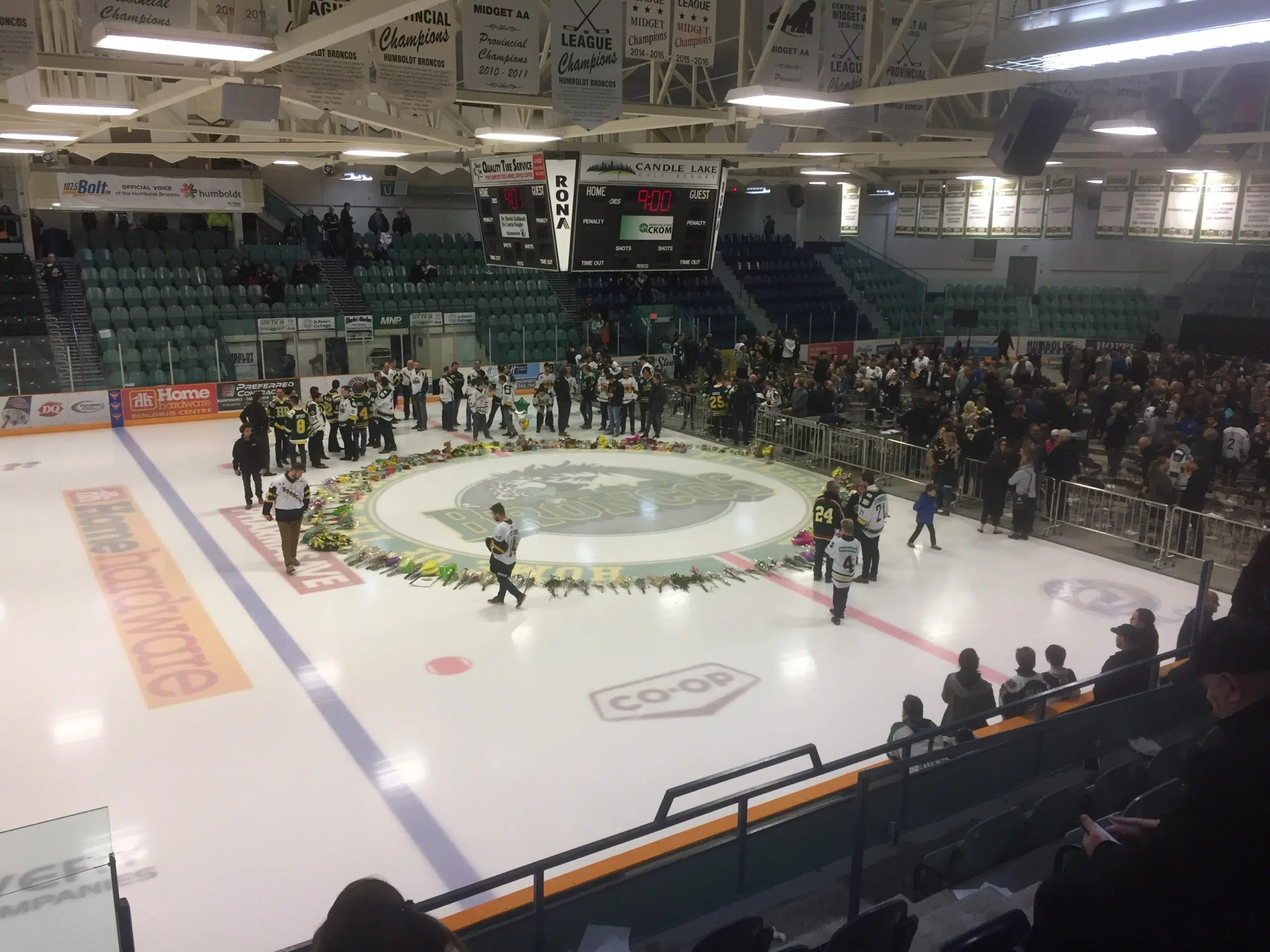 It's my Parting Shot for some Weekend Short Shots…
       Life has returned to some sense of normalcy as this week has gone along. There are still funerals and memorials for the victims of the Humboldt Broncos bus tragedy…which happened two weeks ago this evening. The reminders of what happened will continue, painful for the most part. But, there is good that is coming out of the tragedy as people step up in their own way…as in next week's Country Thunder concert event at SaskTel Centre. Whoever said there is healing in music is or was a genius!
       Quite the time to be a sports fan in Toronto…although I fear the team the residents there wish would have a long and exciting playoff run has, likely, only one game left in their season! But, there's the N-B-A Raptors poised to make a long playoff run, Toronto F-C on the verge of a major North American soccer accomplishment and the Blue Jays are off to a fantastic start to their baseball season. Love 'em, secretly like them, put up with them or hate 'em…sorry to say as an editor of what gets used and what doesn't get used on air…you're going to hear a lot about Toronto sports for the next little while!
       And, rather than re-awarding medals six years after the fact…as Canada's Christine Girard received a gold medal yesterday from the 2012 Olympics in weightlifting…the International Olympic Committee should put a time-limit on when medals can be re-assigned because of doping violations. If a doping violation is discovered after an Olympiad, but before the next one happens, by all means, adjust the medal winners. But, if its longer than between Olympiads…just declare that medal spot that was achieved through doping as being vacant!
       That's my Parting Shot, I'm Les Lazaruk…