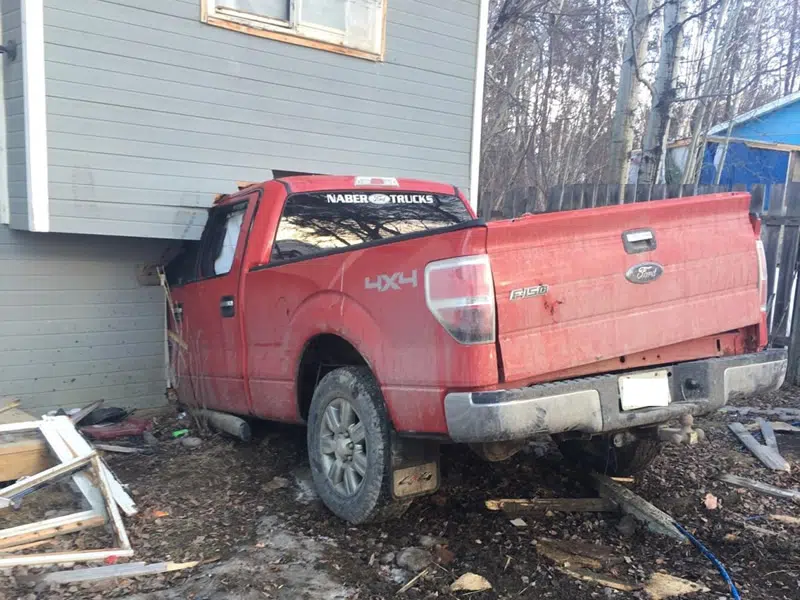 Emergency crews responded to a vehicle accident where a truck crashed into a home on the Lac La Ronge Indian Band.
La Ronge RCMP say there were people at home at the time of the collision.
One person suffered from non life threatening injuries.
The vehicle had been stolen earlier from a home in Air Ronge.
Police are asking anyone with information to contact them or crime stoppers.