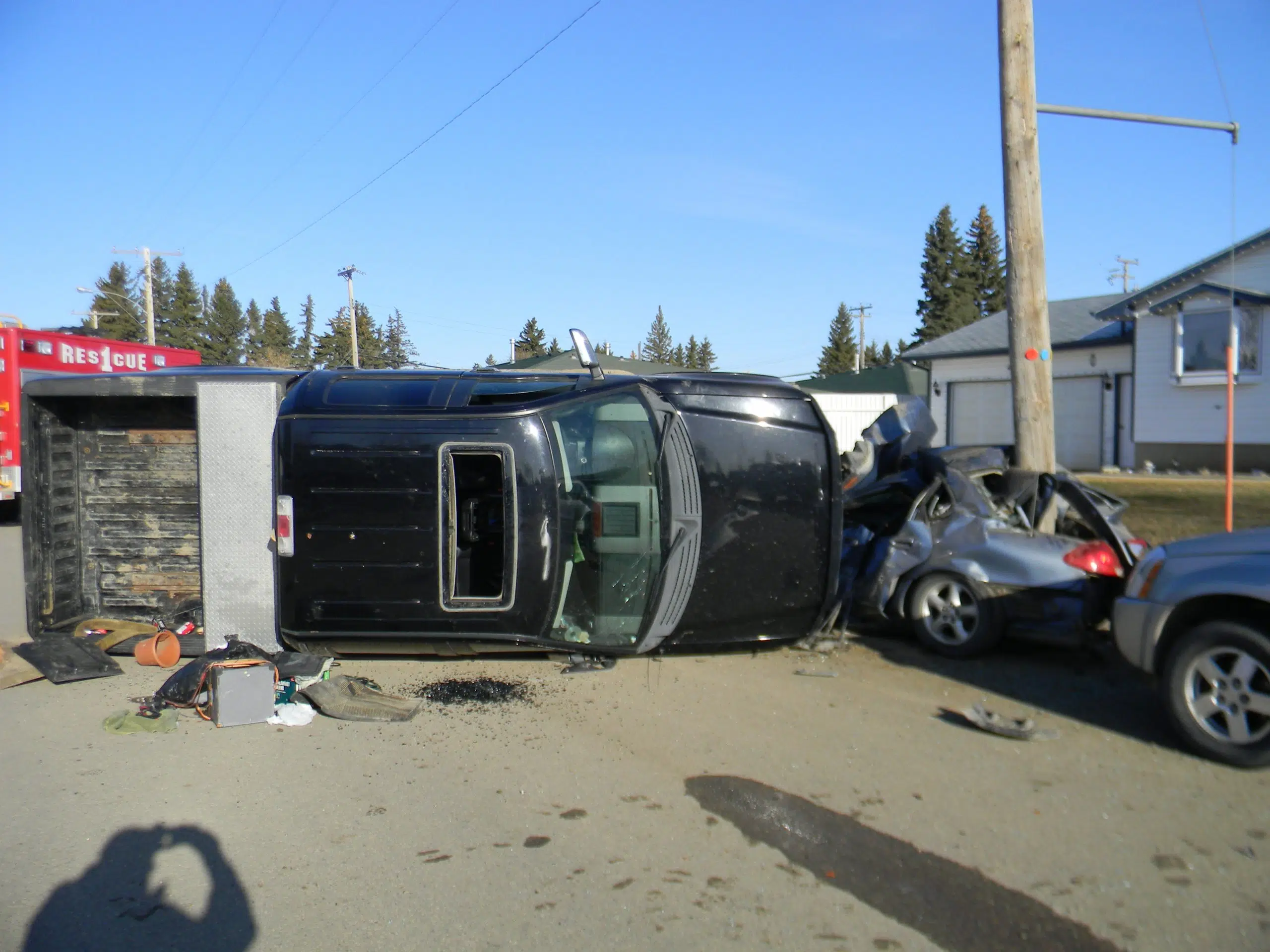 A collision in Macklin just before 8 this morning resulted in a truck losing control, crashing into an unoccupied parked car and pushing it into a power pole.
The two occupants of the truck were assessed by EMS and only suffered minor injuries.
The 23 year old driver from Alberta was charged with driving at a speed other than reasonable and safe as well as driving without reasonable consideration for others.
SaskPower responded to the scene and anticipates future outages as the power pole will need to be repaired.