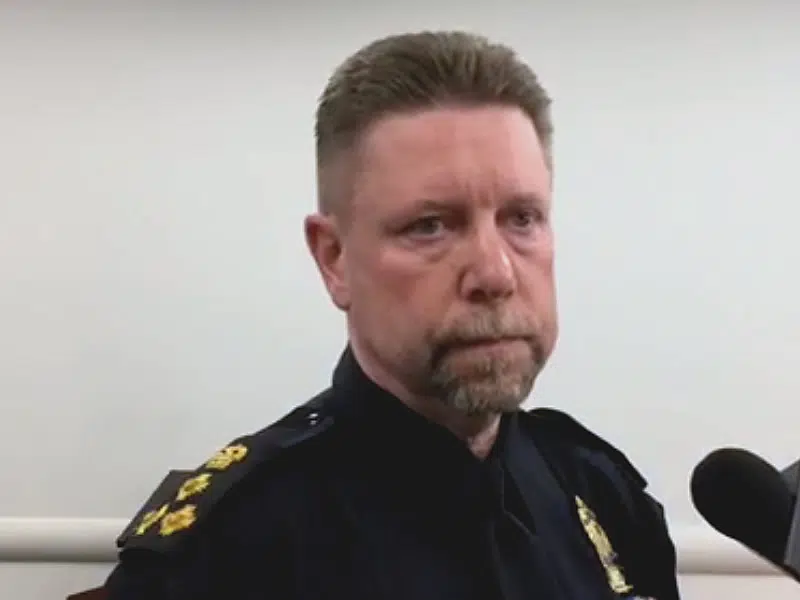 Saskatoon's Police Chief believes dealing with at risk youth before they commit crimes is the way to go.
Troy Cooper is on board with the idea expressed by the mayor during his state of the city address.
Charlie Clark said the city is failing its youth who get caught in a circle of incarceration and need to take a preventative approach by working along-side stakeholders from all levels of government.
Cooper felt that would also make the police service more efficient.
"Probably 70% of what we do is not criminal in nature," said Cooper. The City's new top cop said officers have had to become multi-faceted.
"We are by default being social workers and teachers and health care providers and additions counselors and that's not our role, we have a role to play in those things, but there's better agencies more well prepared to deal with it."
Cooper added indigenous youth are the most marginalized group in Saskatoon.
"They suffer from some challenges that other people don't have to and that shouldn't mean they become the target of justice and the target of police," said Cooper who pointed out prevention is the key to breaking that cycle.
."We need to look at what the causes are, we need to look creatively at what some of the solutions could be if we partner and include them in those discussions," said Cooper.
Clark indicated an announcement is forthcoming on the issue.