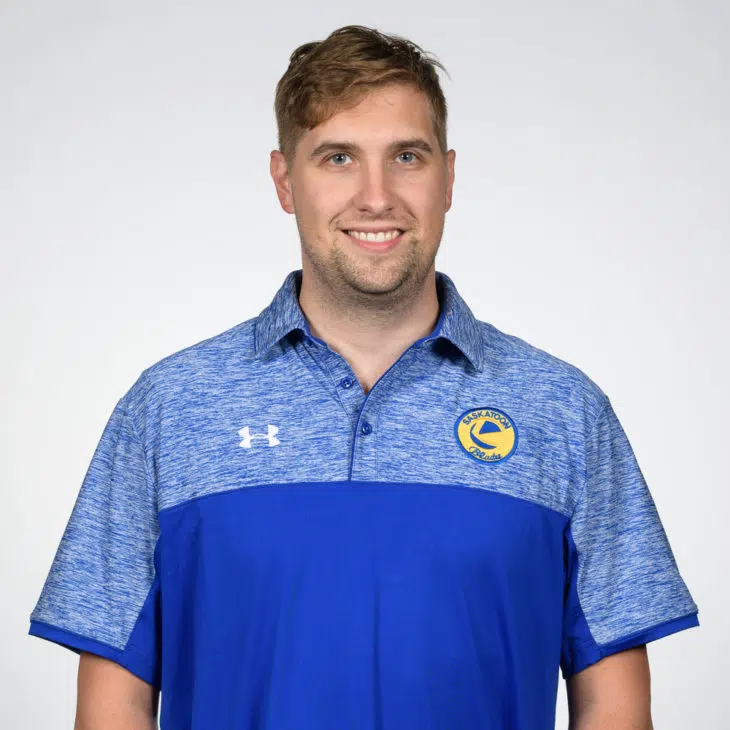 It's been almost five weeks since the Saskatoon Blades relieved Dean Brockman of the head coaching duties. And, it could be at least that long before the Western Hockey League team hires a replacement.
"We've had some serious in-person interviews with several candidates," said Blades General Manager Colin Priestner. "And, we're looking to circle back to a couple of them here over the next couple of weeks.
"Then there's teams around the CHL that are still playing where they have candidates. Then there are people who are waiting to find out in the pro leagues if their contracts are being extended."
In total, Priestner said they received interest from about 60 individuals with resumes that include experience in the American Hockey League, East Coast Hockey League, the WHL and Junior A levels. From that number, Priestner says they have pared down significantly, but will wait another couple of weeks or so to allow for more potential hires to express their interest as they are still embroiled in playoffs with their current teams.
The Blades have missed the WHL playoffs the last five seasons in a row…although they were above .500 by points percentage this past season (35-33-4 for 74 points), only to miss the post-season by three points as five of the six teams in the East Division qualified.
"We're very concerned with winning now and winning a lot of games this coming year," explained Priestner when it comes to how important the next Saskatoon head coach is because of how he believes the Blades are poised to take major strides forward on the ice. "We want to win a championship here in the next couple of years. We know we've got a really nice window where we've got guys like Chase (Wouters) and Kirby (Dach) and (Nolan) Maier in net. We've got a core of star players to build around that we're really excited about."
As a result, a new head coach may not be hired until after the hockey season is finally over. Priestner adds an associate-type coach is also likely to be added with assistant Ryan Keller staying on. Both Jerome Engele and Tim Cheveldae have indicated they have been asked to remain in their roles as assistant coach and goaltending consultant.