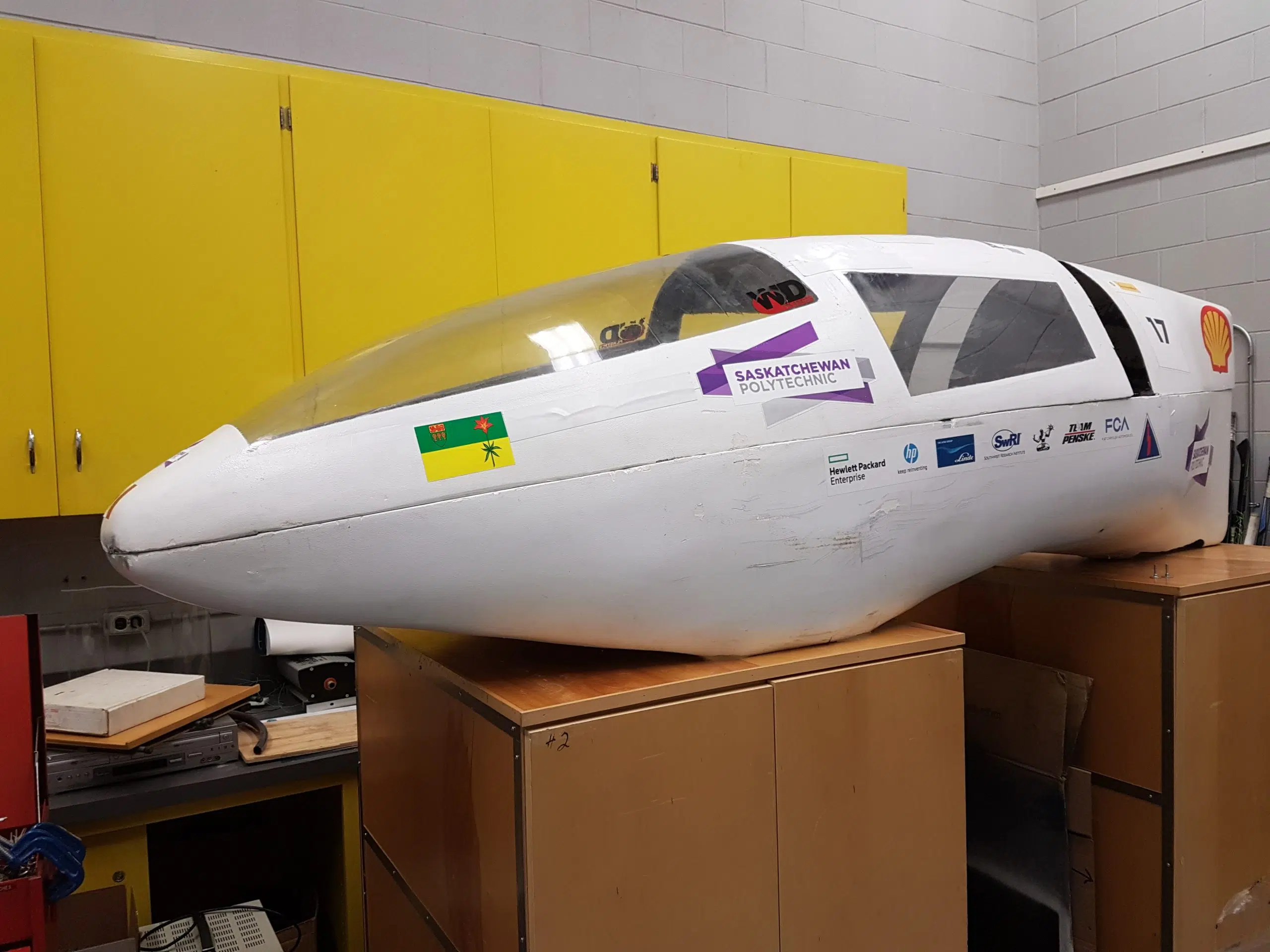 Ben Esquirol is among the students from SaskPolyTech who are in California right now taking part in Shell Eco-marathon Americas. It's a high mileage competition today (thurs) till Sunday in Sonoma, California.
Esquirol says they have a very Canadian version of the vehicle with a frame made from used hockey sticks donated by Saskatoon rinks, the seat is constructed using hockey sticks and a camping lawn chair decorated with a Canadian flag. The vehicles they build will go hundreds of kilometres on a litre of fuel. He says they are incorporating a lot of cool Canadian ideas, for instance, their brake pedals are made out of things like goalie sticks.
Last year's winner was Canadian – Laval University from Quebec which recorded 2,731.1 miles per gallon with its ultra-energy-efficient gasoline powered prototype vehicle.