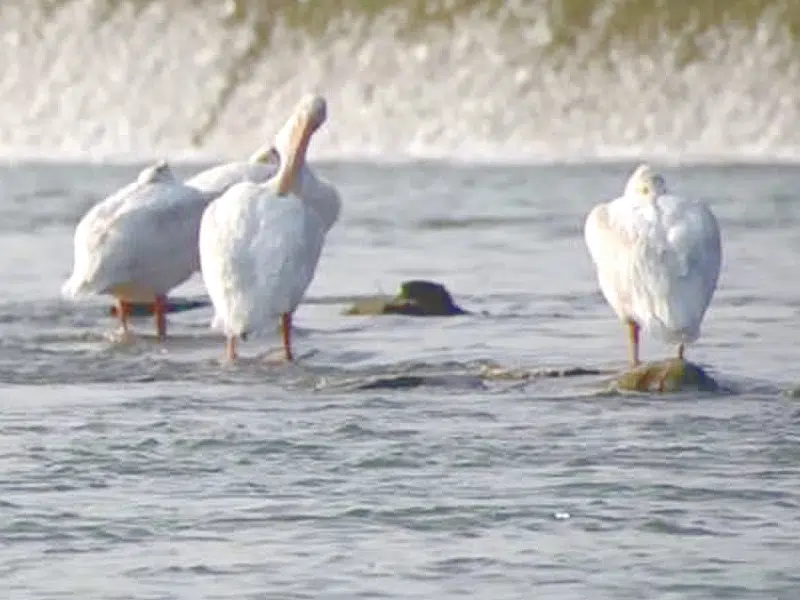 The pelicans have landed.
Saskatoon's annual visitors have been spotted between the CPR Bridge and the weir.
The Meewasin Valley Authority says the official spotters from Meewasin and the Saskatoon Nature Society clocked them in at 1:54 p.m. on Wednesday, April 18th.
Previous arrival times in the 23 years of the Meewasin Pelican Watch Contest range between April 4th and 20th.
Pelicans are one of the largest birds on the continent weighing anywhere from 7 to 10 kilograms and they can have a wing span of up to 3 metres.
The winner of the contest will be announced at a later date.