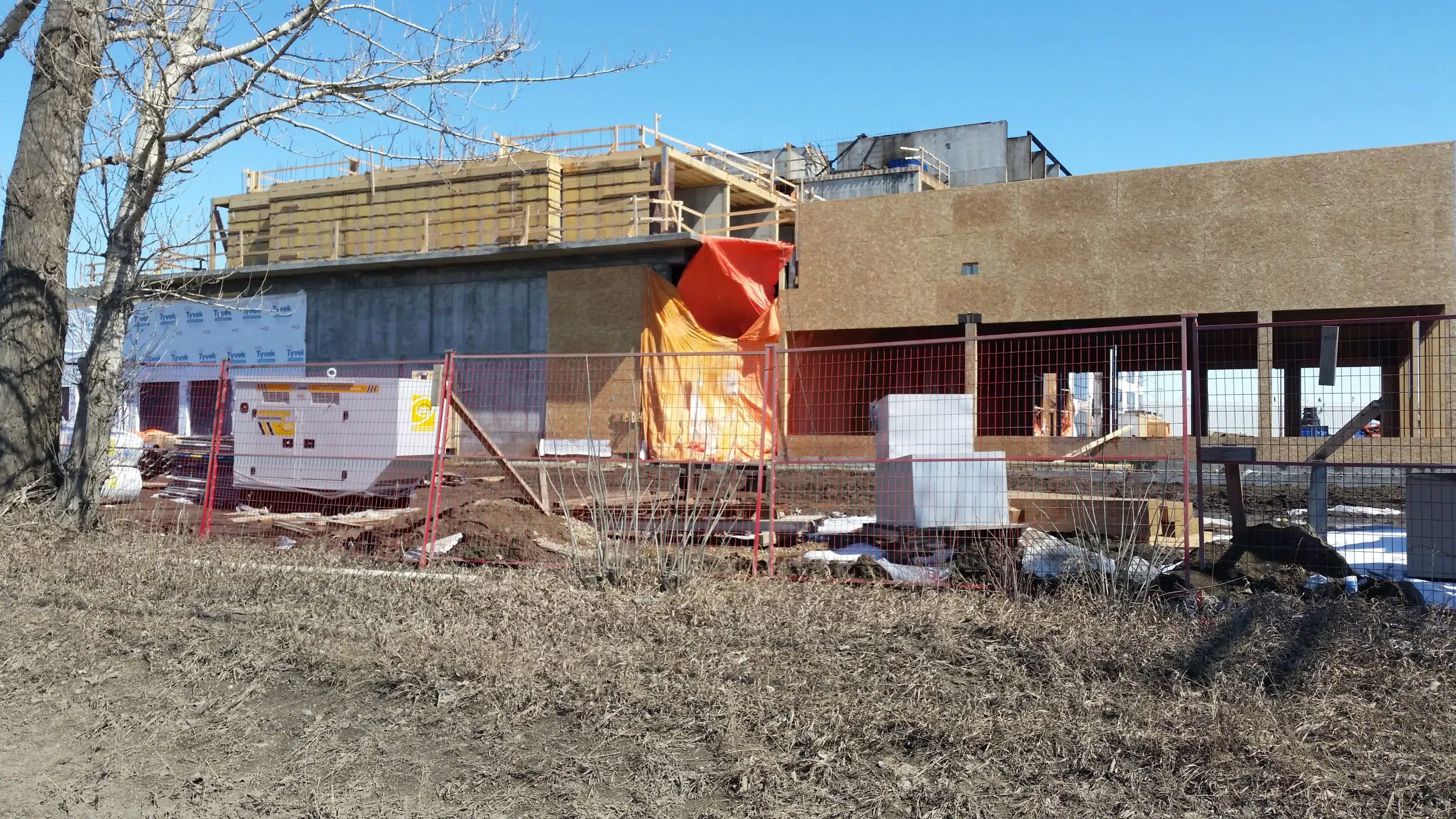 Investigators may not be able to determine a cause of Wednesday morning's spectacular fire at the Sandman Hotel construction site in Saskatoon.
Assistant fire chief Wayne Rodger said it's been too dangerous for investigators to go inside.
"We've determined that the stability of that structure isn't in the best interests of sending our people in so we fear there is potential for collapase, we don't want to subject our staff to those types of conditions," said Rodger.
Rodger pointed out that also made it impossible to deal with hot spots inside the burned out building and hampered their effort to determine a cause.
"The only thing we can confirm is that the fire started up in the upper floors, the upper half of the building on what would be what we consider the west side of the tower portion of the structure, that's as close as we can get from the interviews and the information that's been brought to us " said Rodger.
Rodger said they will wait for the hot spots to extinguish themselves and they will have to consult with the owner and contractor before making a damage estimate, which could take some time.
The contractor and site manager took over observing the building near the exhibition grounds on Wednesday afternoon. They will watch for possible flare ups.