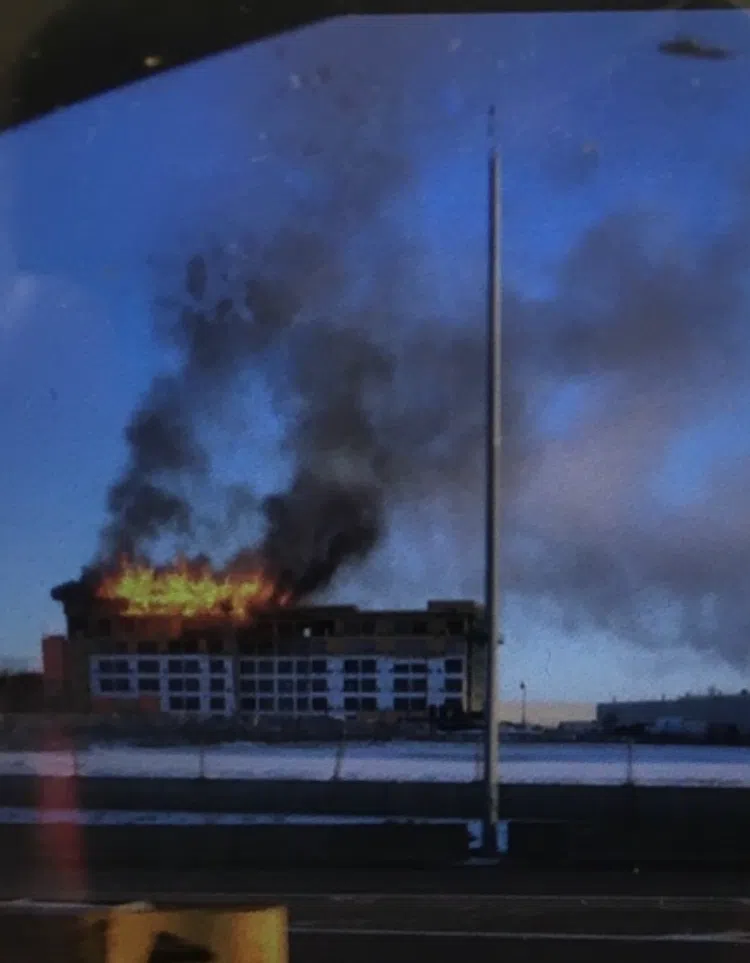 (Photo Courtesy of Travis Knaus)
The Saskatoon Fire Department continues to deal with a fire at the construction site of the Sandman Hotel on Lorne Avenue South. The fire was declared to be under control around quarter-after-nine.
Some traffic restrictions remain in place. The south-bound lanes of Lorne Avenue have been re-opened to traffic. The north-bound lanes will remain closed for several hours.
The Public is still asked to avoid the area.