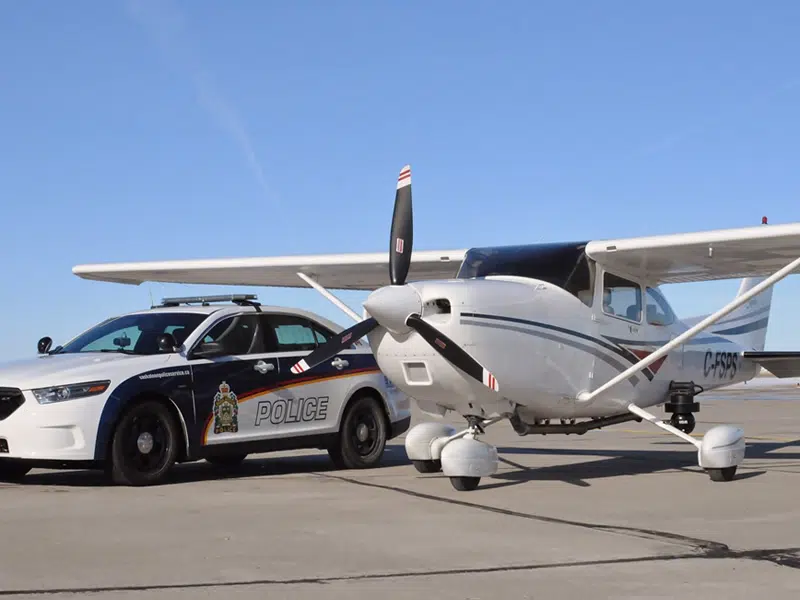 It was another case of police in the air being able to spot someone officers on the ground might have lost track of.
Around 8:30 this morning (Wed), Patrol officers noticed a mismatched licence plate on a vehicle at the intersection of 39th Street and Idylwyld Drive North.
Police tried to stop the vehicle, but the driver fled north.
The Saskatoon Police Service Support Unit was in the air at the time and followed the vehicle to a farm near Osler.
Warman RCMP helped with the arrest.
A 23 year old man is charged with obstruction and evading police.