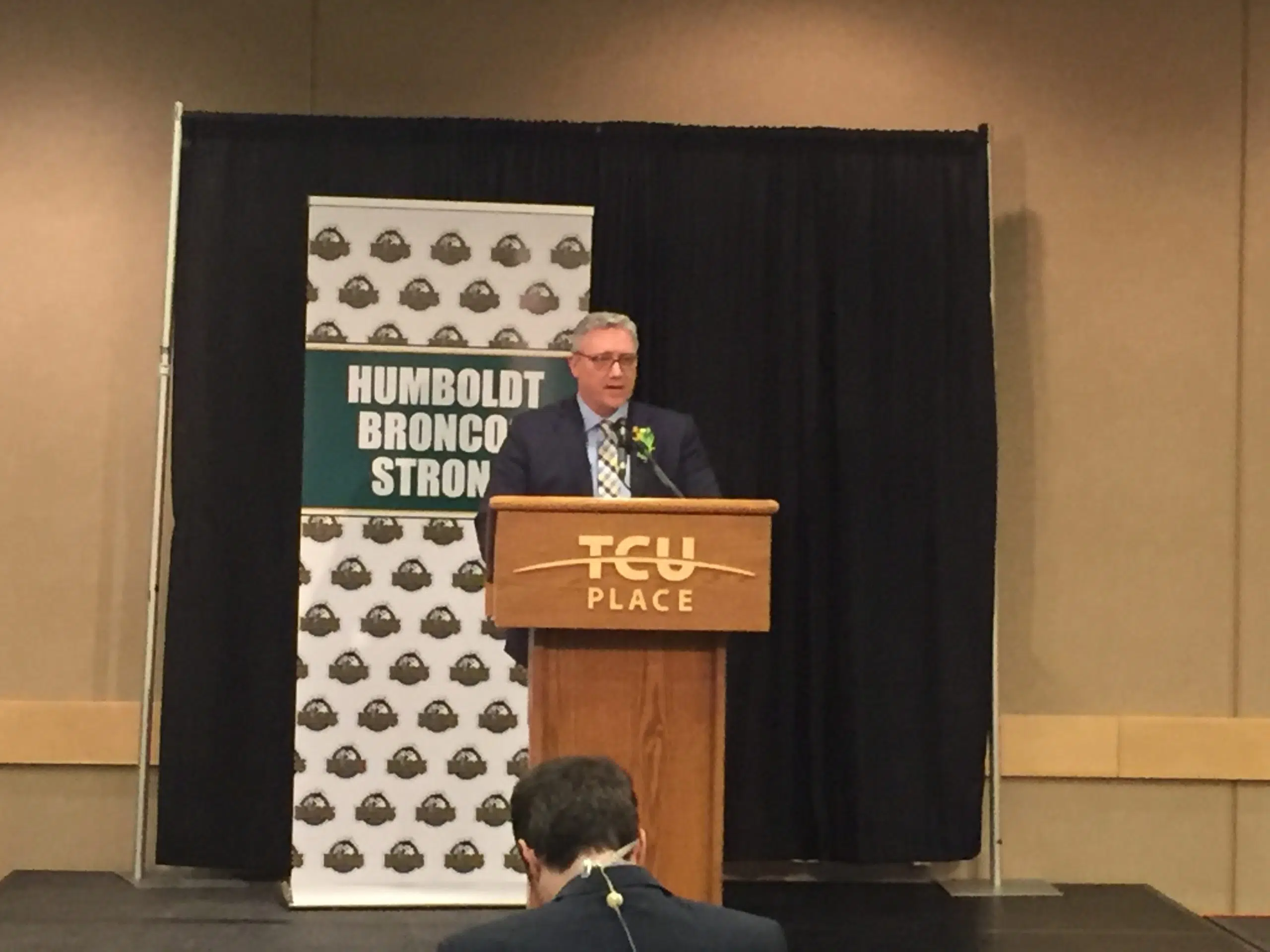 More than 130 thousand people have donated to the gofundme page for the Humboldt Broncos which has surpassed 12 million dollars as of Monday evening.
Today Humboldt Broncos President, Kevin Garinger says the funds will go towards a newly created non-profit corporation known as the Humboldt Broncos Memorial Fund Incorporated. Garinger adds an advisory committee is currently being established to make recommendations on the allocation of the funds.
Also announced today was another foundation called the HumboldtStrong Community Foundation where all the other funds raised will go.
The HumboldtStrong Community Foundation will go towards helping Broncos' players, employees, families, and volunteers along with first responders, other emergency services personnel, teams, athletes, communities and organizations who were all affected by the April 6th tragedy.
Garinger says the Broncos organization will provide an update on the Humboldt Broncos Memorial Fund Incorporated once the advisory committee is formalized.
The gofundme page created by Humboldt resident, Sylvie Kellington will be closed at 11:59 p.m. mountain standard time Wednesday night.