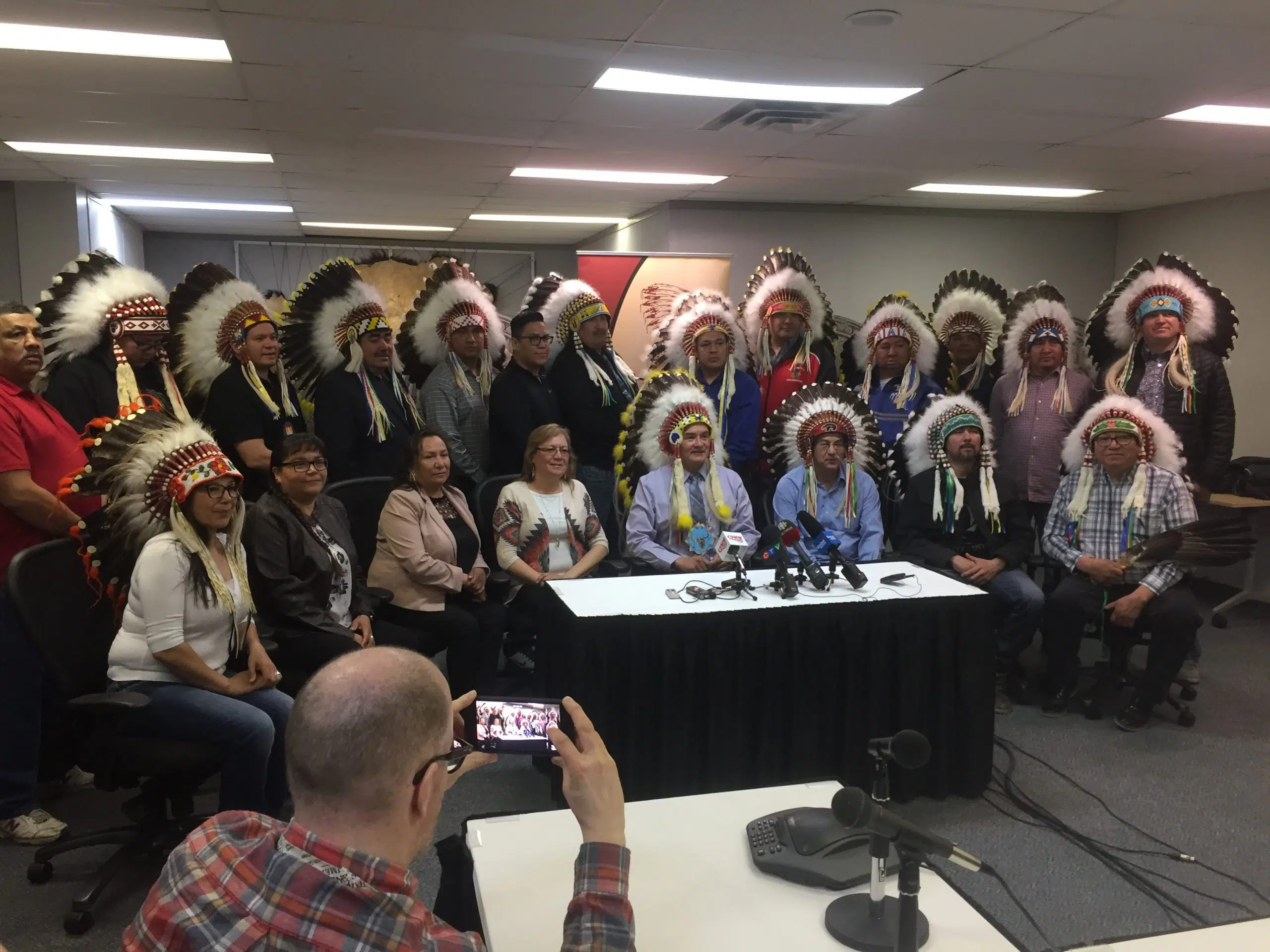 Chief Bobby Cameron of the Federation of Sovereign Indigenous Nations has said he will be seeking another term as Chief.
Cameron who has sat as Chief since 2015 says he is the only to formally announce he is running for Chief this fall. Chief Cameron says anyone has the right to run for the position. "It's anybody's right to seek any position and we're certainly, you know we certainly respect their decision."
Two other positions including First and Third Vice Chief are also open in the October 2018 election.
Chief Cameron says a top priority is treaty rights and that includes advocating for the Governor General to attend treaty territories.
The FSIN is also pleased that Prime Minister Justin Trudeau will be attending the Chief Assembly in May, this will mark the first time that a sitting Prime Minister will be attending. "It shows they are committed, certainly we do have a long ways to go in attaining what each First Nation is pushing for." says Cameron.
Chief Bobby Cameron is the 17th Chief in the history of FSIN.